No More Hot Water Troubles!
$59 OFF
If you book online today!
Book Online & Save
Fill out your details below and we'll contact you ASAP!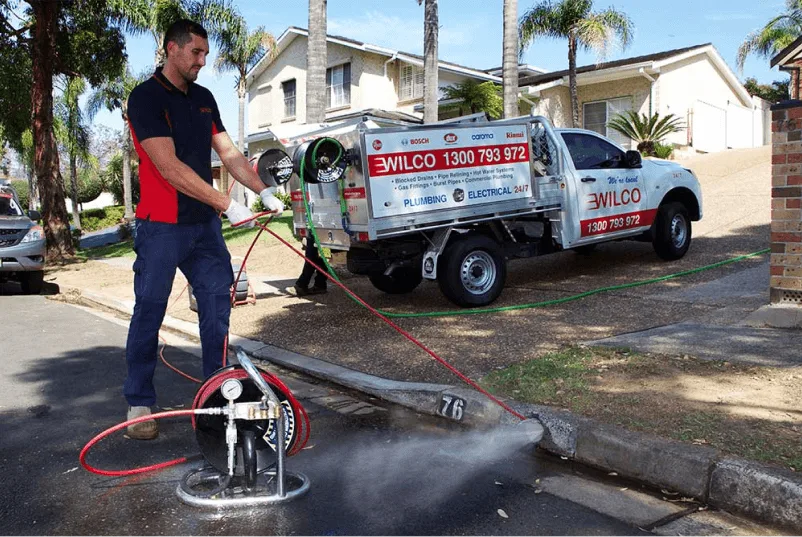 Wilco Willoughby Plumbers
Wilco Plumbers in Willoughby pride themselves on delivering the highest quality. We have built a reputation that is about quality service and finishes and the best prices in all of Sydney. It is one of the hardest tasks to find a local plumber that is honest and also reliable. Wilco Plumbing is a company that you will rely on. We have been servicing the Willoughby area for all plumbing needs for the past 15 years and we hope to continue servicing Willoughby for the next 50 years.
What are our main differences:
All year round lowest prices 
Well mannered plumbers with high experience 
Fully licensed plumbers 
100% satisfaction guarantee on all work carried out from our plumbers 
Upfront pricing (price per job pricing structure) 
Promptly Arrive at your Door 
24 Hour 7 Day a Week Plumbing service 
Operating every day of the year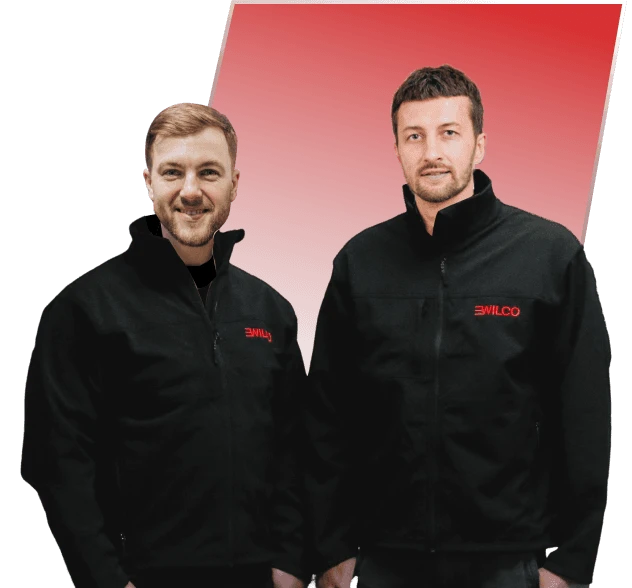 ✔ Professional Willoughby Plumber Near You
There are many plumbers in Willoughby however we are one of the only companies that offer upfront pricing and also charge by the job completion. Offering a 100% satisfaction guarantee to all our clients in Willoughby. If you are not 100% satisfied with our work we will come back out and repair for free without any cost to you.
Willoughby Plumber Services:
General repairs plumber 
Hot Water Plumber 
Toilet Repair Plumber 
Hot Water Repair 
Gas Plumber 
Emergency Plumbers 
All Other Types of Plumbers in Willoughby
Our team is on call in your area and operate 24 Hours & 7 Days a week. When there is a plumbing issue it can definitely get messy. Call our plumbing team in Willoughby and we will be at your door in 90 mins and have your problem repaired immediately. Wilco plumbing Willoughby is the plumber of choice.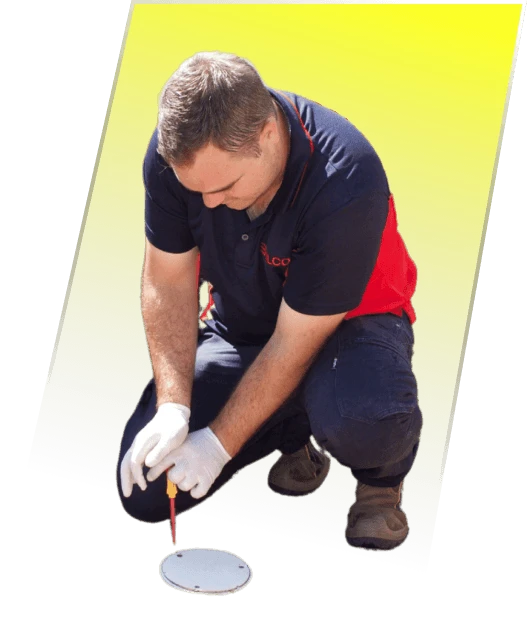 Blocked Drains Willoughby Service
Wilco Plumbing is a specialist plumbing team that deals with Blocked Drains in Willoughby. Our knowledge and experience in this area of plumbing is second to none. Our plumbers are skilled in performing all kinds of tasks and can unclog your blocked drains without any difficulty. We have every type of machinery or equipment necessary that is required to have that clogged drain unblocked on the same day. 

 
It is common that your home's drains may be blocked, clogged or broken. This is due to the age of the property. Having such a large team of blocked drain specialists in Willoughby we guarantee same day service almost all the time. 

 
Some of the most common reasons why you may have a blocked drain are:
Tree Roots growing in your drains. Many different types of trees cause this issue. This is something Wilco Plumbing is extremely experienced in dealing with 
Hair getting stuck and clogging your drain. It may seem odd however it is one of the top 5 reasons. 
Grease is another common reason why you may have a blocked drain. This is not too difficult of a fix. With the equipment that Wilco Plumbing vehicles have, we can sort this problem in no time.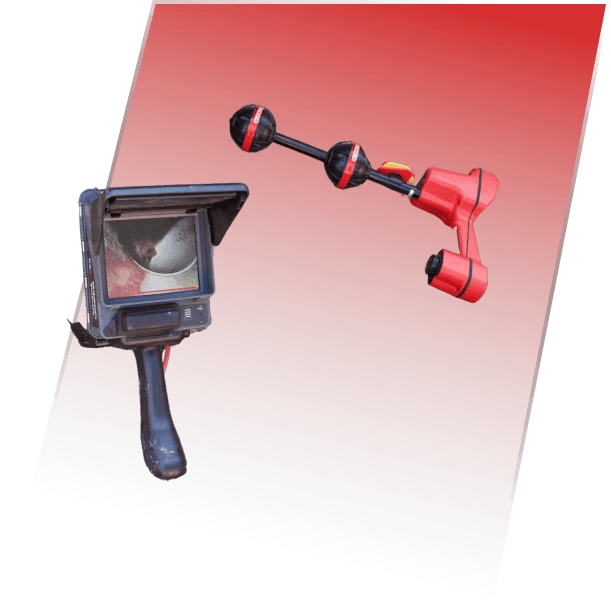 Common places Where Drains Get blocked:
Blocked Toilet 
Blocked Kitchen Drain 
Blocked Sewer Pipes 
Blocked Pool Drainage

Blocked Shower Drain 
Front Yard Drain Blockage 
Overflowing drains 
Pipe Relining Services
If you've got any type of drainage problem in Willoughby, Wilco Plumbing can help you out. We deliver high quality drain unblocking services that are both practical and efficient which translates into savings for you. 
 
Call our friendly Wilco Plumbing office today on 02 9186 3371 for all your blocked drain repairs in Willoughby.
Call Wilco Plumbing in Willoughby Today!
Quality Plumber Willoughby - Comprehensive Services by Wilco Plumbing 
Over the years, Wilco Plumbing's relentless commitment towards excellence has deemed us a trusted provider of plumbing services throughout Sydney. Our ensemble of licensed and seasoned plumbers brings a wealth of experience and professionalism to the table, ensuring each project, big or small, is executed with unparalleled precision and adherence to the Wilco Warranty. This warranty is our bond, our pledge to deliver quality, efficiency, and the highest customer satisfaction. As your local Willoughby plumber, we transcend conventional services to have a seamless, engaging, and satisfactory experience.
The Go-To Plumber for Willoughby Residents 
Amidst the rhythmic chaos of urban life, finding a reliable plumber in Willoughby could be a strenuous task. However, at Wilco Plumbing, we make this journey effortless. Our reputation is not just about providing services; it's about establishing trust, ensuring peace of mind, and fostering a lasting relationship with the community. Each plumber in Willoughby brings forth a dedicated service, attending to your plumbing needs with unparalleled promptness and expertise.
What Sets Our Plumbing Services Apart in Willoughby
Regarding plumbing services, every Willoughby plumber from our team resonates with a standard of professionalism that's hard to find. Our services are tailored, transparent, and testimony to our foundational business value - 'we'll comply'. 
Here's how every Willoughby plumber from our team sets a new benchmark in the plumbing industry:  
 
• Tailored Solutions: Every home or commercial space has unique plumbing requirements. Our Willoughby plumber professionals take the time to understand these individual needs, ensuring our services are customised to offer the most effective solutions.  
 
• Transparent Operations: We maintain clear communication with our clients throughout the project. Whether it's an upfront quote or explaining the undertaken work, our Willoughby plumbers ensure you are informed at every stage.  
 
• Commitment to 'We'll Comply' Philosophy: Our foundational business value, 'we'll comply', is not just a tagline but a commitment that every Willoughby plumber on our team abides by. This approach pushes us to transcend conventional service boundaries, providing holistic and enduring solutions to all your plumbing woes.  
 
• Affordable Pricing: Despite the top-notch service, our pricing structures are competitive and transparent. Our Willoughby plumber professionals ensure that quality plumbing services are accessible to all, regardless of the budget.  
 
• Enduring Solutions: Our objective is to provide solutions that last, reducing any future inconveniences or expenditures related to plumbing issues. Every Willoughby plumber from Wilco is trained to execute tasks meticulously, ensuring the longevity of our solutions.  
 
• Quality Workmanship: With a team of experienced and skilled Willoughby plumbers, we guarantee superior craft in every project we undertake, big or small.  
 
• Local Understanding: Having served the Willoughby area extensively, our plumbers deeply understand local plumbing needs and regulations. This local expertise translates to a more efficient and compliant service delivery.
Discover Our Wide Range of Plumbing Solutions for Willoughby
Unveiling many plumbing services, we at Wilco Plumbing cater to diverse requirements. Whether a simple tap repair or a complex gas fitting project, your local plumber, Willoughby, can handle it all confidently and efficiently. Our extensive range of services includes:
Willoughby Customers FAQs
How does Wilco Plumbing tailor solutions for Willoughby?
What makes Wilco Plumbing stand out in Willoughby?
How can I schedule a Wilco plumber in Willoughby?
What can I expect from a Wilco Plumbing service in Willoughby?
Entrust Your Plumbing Worries to Experts 

Embrace a hassle-free, trustworthy, and prompt plumbing service with Wilco Plumbing. Our legacy is built on satisfied customers and resolved plumbing issues. Calling us is a step towards a long-term, satisfactory plumbing solution. Your local plumber in Willoughby is waiting to exceed your expectations. 
 
• Get In Touch: Contact us. Your peace of mind is just a call away.
 
• Request a Quote: Transparency is our forte. Know the cost upfront, with no hidden surprises.

Indulge in a service that values your time, money, and comfort. With Wilco Plumbing, you're benefitting and investing in peace of mind.