$59 OFF
If you book online today!
Book Online & Save
Fill out your details below and we'll contact you ASAP!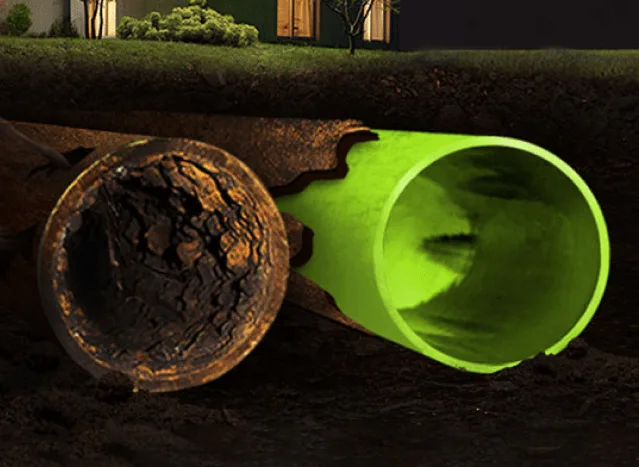 Pipe Relining is one of the common steps to fix a residential or commercial pipe system.
This is an approach where pipes are installed inside an existing damaged pipe to repair the whole system. Pipe relining is useful for smaller homes where large equipment cannot be used. The process is very simple and does not cause any damage.
Enquire Now
Sydney's Trusted Pipe Relining Services by Wilco Plumbing
Dealing with a broken pipe can be a homeowner's worst nightmare. The constant dripping & water damage can quickly turn into a major headache. However, what adds to the distress is the hefty price tag that often accompanies traditional pipe repairs.
The process of digging up yards, tearing down walls, and replacing entire sections of pipes can quickly escalate the expenses. But fear not, and there is a more cost-effective and efficient solution available. With modern advancements in plumbing technology, homeowners now have an alternative to traditional pipe repairs that can save them both time and money.
Say goodbye to the hassles and high costs of traditional pipe repairs and welcome the innovative method of pipe relining. This revolutionary technology not only eliminates the need for extensive excavation but also provides a long-lasting and cost-effective solution for broken pipes. In this article, we will explore the hassles of a broken pipe and delve into why opting for pipe relining can be a game-changer for homeowners looking to minimise expenses and eliminate the convenience of pipe repairs.
Hiring a professional to handle your pipe relining needs is crucial for a number of reasons. Relining pipe is a difficult task that calls for specialised tools and knowledge. A qualified pipe liner like Wilco Plumbing will have the appropriate education and working knowledge to guarantee that the task is completed properly.
For reliable pipe relining services in Sydney, you can always rely on Wilco Plumbing. Our seasoned professionals can help you deal with all types of pipe relining requirements, no matter how small or big they may be. Our team is just a phone call away.
Why Wilco Plumbing is Sydney's Choice for Pipe Relining
When it comes to pipe relining services in Sydney, Wilco Plumbing stands out as the top choice for homeowners and businesses alike. With our expertise, commitment to quality, and advanced technology, we have earned a reputation as the go-to plumbing company for efficient and reliable pipe relining solutions.
Experienced, Licensed, and Insured. Wilco Plumbing has been in business for years and has a team of experienced plumbers who are experts in pipe relining. We are also fully licensed and insured, so you can be confident that you are getting quality work from seasoned professionals.
Offers a Variety of Pipe Relining Services. Wilco Plumbing can reline a variety of pipes, including sewer pipes, drain pipes, and water pipes. We also offer a variety of relining methods, so we can tailor the solution to your specific needs.
Affordable. Wilco Plumbing offers competitive prices for pipe relining services. Call us to learn more about our financing and payment options.
Satisfaction Guaranteed. Wilco Plumbing is confident that our work offers a satisfaction guarantee on all pipe relining services. We do not leave until the work is done.
If you are looking for a reliable and affordable pipe relining company in Sydney, Wilco Plumbing is a clear choice.
Our Comprehensive Commercial and Domestic Pipe Relining Solutions
We can take care of your pipe relining needs for both household and commercial locations. Whether it's for your house or business, Wilco Plumbing recognises the value of a plumbing system that works properly. We provide thorough pipe relining services that offer a reliable and long-lasting fix for your pipe issues because of this.
Relining pipes is a cutting-edge technology that can replace pricey and inconvenient traditional pipe repairs. We will discuss the advantages of our home and commercial pipe relining solutions in this post, which are intended to restore the integrity of your pipes and guarantee a dependable plumbing system. Learn how using our services can help you to focus on what really matters while saving you time, money, and unneeded stress.
Commercial Pipe Relining: Supporting Sydney's Businesses
Wilco Plumbing is aware of the particular plumbing requirements that Sydney companies have. For seamless operations and customer satisfaction in commercial buildings, a plumbing system that is in good working order is crucial.
Our team provides thorough commercial pipe relining services because we want to help and protect Sydney's businesses. Our skilled team of plumbers has the expertise and cutting-edge technology required to handle the unique problems that arise with commercial plumbing systems.
From small businesses to large commercial complexes, we have the expertise to handle any commercial pipe relining project with precision and efficiency. Trust Wilco Plumbing to be your partner in maintaining the plumbing integrity of your commercial property so that you can focus on what matters most – running a successful business.
Domestic Pipe Relining: Ensuring Home Plumbing Integrity
To live comfortably with fewer worries in your home, maintaining an efficient plumbing system is a must. Wilco Plumbing can help in this situation. We provide Sydney residents who have plumbing problems with dependable and affordable solutions with our extensive household pipe relining services.In order to restore the integrity of your pipes without the need for significant excavation or disruptive repairs, our qualified team of plumbers uses cutting-edge technology and procedures. We are experts in home pipe relining services, especially in the Sydney area. Our household pipe relining services provide a strong and long-lasting solution that helps you avoid time, money, and needless stress, whether you're dealing with persistent blockages, leaks, or broken pipes.
Call us at Wilco Plumbing to finally address your domestic pipe relining needs. With our years of experience in the business, your satisfaction is already guaranteed.
The Wilco Plumbing Pipe Relining Process
At Wilco Plumbing, we have developed a streamlined pipe relining process that allows us to efficiently and effectively address your plumbing issues. Our expert team of plumbers follows a systematic approach to ensure a successful pipe relining outcome.
Step 1: Initial Assessment     
Step 2: Clearing and Preparation     
Step 3: Pipe Relining Solution Selection     
Step 4: Pipe Relining Installation     
Step 5: Curing Process     
Step 6: Final Inspection     
Step 7: Restoration     
Step 8: Completion and Clean-Up
By using this thorough pipe relining procedure, Wilco Plumbing makes sure that your plumbing system is repaired to its ideal state with the least amount of inconvenience. Our knowledge, cutting-edge technology, and dedication to quality guarantee that the pipe relining procedure is completed quickly and effectively, giving you a durable and dependable solution for your plumbing needs.
Unblocking and Relining: Dealing with Blocked Drains
In both home and commercial settings, blocked drains can result in serious inconveniences and discomfort. Wilco Plumbing provides thorough solutions to this problem because we are aware of the aggravation that comes with blocked drains. Drain unblocking and relining are our team's areas of expertise, and we deliver effective, long-lasting results.
Our skilled method guarantees that your drains are returned to their ideal state, providing for seamless and uninterrupted plumbing performance whether you're dealing with a tiny blockage or a more complicated problem. Learn how Wilco Plumbing may assist you in avoiding the inconveniences of blocked drains and ensuring a dependable plumbing system for your home.
Pipe Relining FAQs
How Much Does Pipe Relining Cost?
How Long Does Pipe Relining Take?
Why Choose Pipe Relining Over Traditional Methods?
4 Easy step process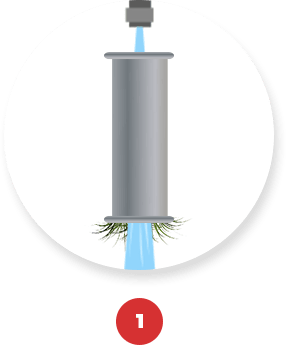 Unblock the pipe using a jet blaster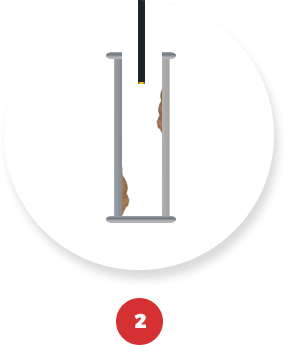 Inspect the pipe with a CCTV camera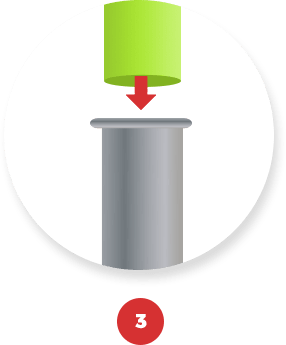 Insert the patch into the pipe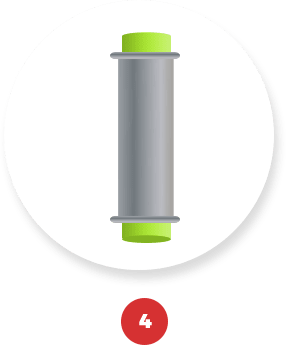 Completed Reline
Drain pipes under the ground often suffer from corrosion due to the different substances and we do not do anything to prevent this simply because we do not see them. Additionally, they are in contact with underground water, mud and several other chemicals found beneath the surface as well as small ground movements and tree roots. This makes them vulnerable to breakage and early rusting which can make them weak and cause problems.
5 Signs of damaged sewer pipes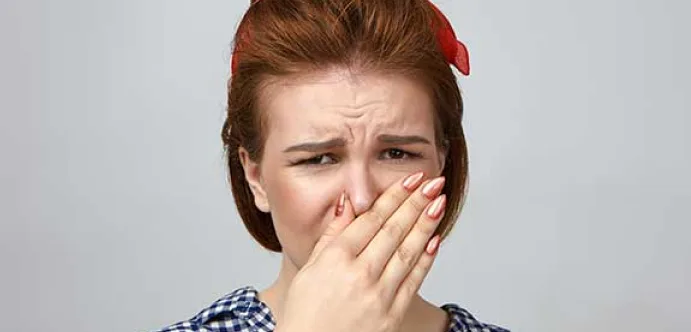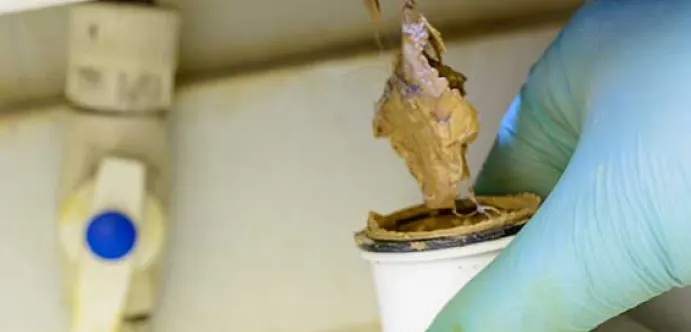 Wilco Home Services is an experienced service with the correct work attitude and equipment to carry out pipe relining and pipe repairs, both residential and commercial. Do not hesitate to trust us, we will completely fix your drainage needs with high level of professionalism.
GET A QUOTE NOW