$59 OFF
If you book online today!
Book Online & Save
Fill out your details below and we'll contact you ASAP!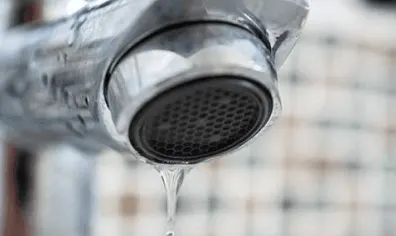 The Wilco Leaking Tap Plumber
Taps are known to leak in almost any household. Since it is very common, they are usually very easy to fix. The water that comes to your house comes with pressure and this constant pressure might weaken the seals on your tap. When it is not tight enough, water will go through and cause dripping.
Enquire Now
What is the easiest way to fix this? Buying a new washer – a small round piece of rubber. If you think you cannot do it, you can call up Wilco Plumbing Sydney and we will help you fix the issue.
Our experienced and skilled Sydney plumbers with the required tools will quickly fix the leaking tap. If you want to replace it instead of repairing, that is also fine with us. We can replace any type of tap.
Our plumbers come in a fully equipped van, ready to take on any job, rest assured that our professional plumbers will solve the issue on the spot!
Other tap services:
Leaking shower repairs
Leaking water tanks
Leaking pipes
We specialise in ALL kinds of leak repairs, so don't put up with it anymore, it's time to get it sorted as leaking taps equal to money down the drain!
Expert Leaking Tap Repair Services in Sydney by Wilco Plumbing
Facing issues with a dripping tap in Sydney? No worries! At Wilco Plumbing, we offer professional, efficient, and prompt leaking tap repair services. Our team of experienced plumbers ensure swift resolution of the issue, saving you both water and money. Trust us to stop that annoying drip, drip, drip!
Your Go-To Leaking Tap Plumber in Sydney
At Wilco Plumbing, we've seen it all: from dripping faucets to massive leaks. As a family-owned and independently operated business, we're dedicated to delivering high-quality and efficient plumbing solutions throughout Sydney. Our experienced leaking tap plumbers specialise in repairing leaking taps, stopping water wastage, and giving you peace of mind.
No job is too small or too large for us; if it's disrupting your life, it's our priority to fix it.
The Impact of a Leaking Tap and the Importance of Timely Repair
An incessantly dripping tap may seem like a minor inconvenience, but the truth is far from that. The effects of a leaking tap extend beyond the constant drip-drip sound; it can have substantial economic and environmental impacts and potentially lead to more severe plumbing issues.
Below are the significant impacts of a leaking tap:
●   Substantial Water Waste: Unbeknownst to many, a seemingly minor leak can result in a staggering waste of up to 20,000 litres of water per year. This is equivalent to filling a small swimming pool!
●   Economic Implications: The gradual yet consistent water wastage can inflate your water bill over time. A harmless drip could cost you significantly more than anticipated.
●   Environmental Strain: Our planet's water resources are precious. Wasting water through a leaking tap puts unnecessary strain on Sydney's water supply, undermining our collective efforts towards conservation and sustainability.
●   Potential Plumbing Complications: Persistent leaks can lead to more severe plumbing problems. The continuous moisture can degrade your fixtures and potentially damage your property.
●   Structural Damage: Over time, the water from leaking taps can seep into the structure of your property, leading to dampness, mould growth, and in extreme cases, structural damage.
This is why addressing a leaking tap at the earliest is so crucial. As the premier leaking taps plumber in Sydney, Wilco Plumbing is dedicated to nipping small leaks in the bud, preventing them from snowballing into larger issues. Remember, delaying repairs for leaking taps doesn't just lead to unnecessary water loss—it can also result in extensive and costly damage.
Be vigilant, and let us help ensure your taps are in top condition, saving you money, water, and potential future headaches.
Identifying and Fixing Leaking Taps: Our Proven Methodology
Trust us as your plumber to fix leaking taps. Our leaking taps plumber specialists use a proven process to identify and fix leaks efficiently.
First, we inspect your tap to determine the cause of the leak.
We then discuss the problem and potential solutions with you, providing an upfront quote before any work begins. With our fully equipped vans, we're able to resolve most issues on the spot.
Plus, we keep you updated every step of the way, ensuring there are no hidden surprises at the end of the job.
Common Causes of Leaking Taps and How We Address Them
Leaking taps are common in many Sydney households, and many factors can trigger them. At Wilco Plumbing, we've encountered and resolved a broad spectrum of these issues thanks to our wealth of experience and expertise.
Here are some of the most common causes of leaking taps and how our professional team tackles each one:
●   Worn-Out Washers: A worn-out washer is one of the primary culprits of a leaking tap. This component endures constant pressure every time the tap is used, which can lead to its eventual wear and tear. Our skilled plumbers can efficiently replace faulty washers, ensuring the tap functions seamlessly again.
●   Damaged Seals: Over time, the seals within your tap assembly may degrade or become damaged. This can lead to water leakage. Our technicians are adept at detecting such issues and promptly repairing or replacing the damaged seal to prevent further leaks.
●   Corroded Valve Seats: The valve seat can become corroded over time, leading to leaks. We offer effective solutions like cleaning or replacing the valve seat if the corrosion is severe.
●   Improper Installation: Sometimes, leaking taps can result from incorrect installation or a mismatch of components. Our plumbers can rectify this by re-installing the tap correctly or replacing any mismatched parts.
●   High Water Pressure: Excessively high water pressure can cause your taps to drip, especially during off-peak hours. Our team can check your home's water pressure and provide solutions to regulate it if necessary.
At Wilco Plumbing, our team comes equipped with all the necessary tools and replacement parts, ready to tackle any situation. Regardless of the cause, we are committed to providing a quick, durable fix to your leaking taps. Whether a minor adjustment or a major repair, we approach each job with the same dedication and professionalism, guaranteeing the highest quality service.
What You Can Do to Prevent Tap Leaks
Guarding against tap leaks necessitates consistent and attentive maintenance. Regularly inspect your taps, keeping a vigilant eye out for potential indicators of leaks. Signs to watch for include abnormal dampness, rust, or any unusual changes in your tap's operation. These subtle hints could be precursors to a leak, and early detection is key to mitigating more substantial issues down the line.
However, if you detect any of these signs, it's prudent to contact a professional plumber for leaking tap repairs immediately. DIY remedies might seem appealing but can often lead to more significant problems if not executed properly.
At Wilco Plumbing, we offer more than just reactive services. Our team can conduct routine maintenance checks on your plumbing system, effectively helping you dodge major leaks and the associated hefty repair costs in the future. We aim to ensure your taps and overall plumbing system remain in top-notch condition, providing you with peace of mind and safeguarding your home against the inconvenience of sudden plumbing issues.
Why Choose Wilco Plumbing for Your Leaking Tap Repairs
With Wilco Plumbing, you're choosing a trusted provider of professional plumbing services across Sydney. We're a local business that cares about our community. Our experienced and licensed plumbers are committed to ensuring your plumbing system runs smoothly, saving you time, money, and stress. We understand that every home and every tap is different, and we approach each job with a fresh perspective, ensuring we provide the best solution for your unique situation.
Here's why you should make Wilco Plumbing your first choice for all your leaking tap repairs:
●   Experience and Expertise: Our team of licensed, insured plumbers boast years of experience in the field. Having fixed countless dripping taps, we are well-versed in the spectrum of issues you may face, guaranteeing a swift and effective resolution every time.
●   Clear Communication: We pride ourselves on our commitment to honesty and transparency. We ensure you're kept in the loop throughout the process, offering upfront quotes without hidden charges and fostering a relationship built on trust.
●   Convenience and Efficiency: Preparedness is key to our service. Arriving in fully equipped vans, our technicians are ready to address any scenario, and most jobs are completed on the spot, saving you both time and unnecessary stress.
●   Quality and Value: Our services are competitively priced, but we never compromise on quality. We stand by our work, ensuring our solutions are durable and deliver excellent value for your investment.
Choosing Wilco Plumbing means opting for a seamless, hassle-free experience with a team that genuinely cares. We're not just here to fix your problems - we're here to ensure your plumbing system runs smoothly, providing you with peace of mind and tangible long-term savings.
The Wilco Plumbing Difference: Why We Stand Out in Leaking Tap Repairs
When you choose Wilco Plumbing, you're not just hiring a plumber for leaking tap repairs – you're getting a dedicated partner to maintain your home. We take pride in our exceptional customer service, clear communication, and honest pricing. We don't believe in one-size-fits-all solutions; instead, we provide personalised care, giving meticulous attention to every detail. Whether it's a minor leak or a major repair, our team is here to ensure your plumbing needs are met with the highest standards of quality and professionalism.
Leaking Tap Repair FAQs
How Do I Know if My Tap is Leaking?
How Much Does It Cost to Repair a Leaking Tap in Sydney?
Can I Fix a Leaking Tap Myself?
What Should I Do If My Tap Starts Leaking Suddenly?
Take Action Today: Stop the Drip with Wilco Plumbing!
Enough of the silent symphony of dripping water that's costing you money and peace of mind. Let Wilco Plumbing put an end to it once and for all. Why trust anyone but the experts when it comes to fixing your leaking tap? We're not just plumbers; we're a team of seasoned professionals dedicated to ensuring your home runs smoothly.
Call us now and remember – there's a $0 callout fee, and we provide a free quote! With Wilco Plumbing, you're just a call away from the solution. Your home deserves the best, and that's exactly what we deliver. Trust the professionals, and let us take care of your plumbing woes.