We Take Pride In Our Workmanship
✔ Delivering High Quality Plumbing Solutions & Services

Experienced Experts
Be sure of our combined 62 years of experience, look no further!
Satisfaction Guaranteed
We won't leave until our customers say they are happy with our work!
Same Day Services
If you book before 12PM, we will make sure to be there on the same day!

Cost Effective Solution
Our services are known to be cost-effective and reliable!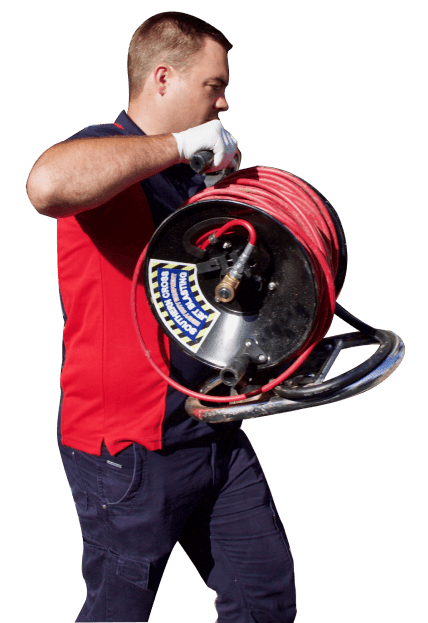 You're In Good Hands
✔ The Wilco Promises of Quality
Licensed & Insured
Skilled & Experienced Plumbers
Emergency Plumbing Service
Complete the job in time
Sydney's Greatest Plumbing Company
#1 Plumbers Sydney Wide
✔ Welcome to Wilco Plumbing: Your Trusted Local Plumber in Sydney
Wilco Plumbing has worked tremendously hard in developing a highly qualified and skilled team of plumbers in Sydney. Recruiting and training our employees has allowed us to deliver a reliable service that does not compare to other plumbers in Sydney. We at Wilco Plumbing Sydney are renowned for professional and quality work at competitive prices and our clients always highly recommend us – we are the local plumber you have been looking for.
Finding a good plumber is no longer a problem – Wilco Plumbing Sydney will solve your issues 
Having a plumbing problem can be a frustrating experience which we perfectly understand. Not being able to find a reliable plumber adds up to the already existing stress. Our mission is to handle stressful emergencies and provide Sydney residents a plumbing service that will deliver a seamless experience. Tremendous work experience and availability of high-qualified professional plumbers allow us to carry out repair work of any complexity in the shortest possible time.   

 We provide a range of services including blocked drain repairs, hot water heater installations, gas fittings and more. 
Welcome to Wilco Plumbing: Your Trusted Local Plumber in Sydney
Dealing with plumbing issues can be a hassle and disrupt your daily routine. However, finding a solution is just a phone call away. Wilco Plumbing is here to provide reliable and efficient plumbing services to help resolve your plumbing problems swiftly.
With a simple touch of a button, you can connect with our team of experienced plumbers who are ready to assist you. Whether it's a leaky faucet, a blocked drain, a burst pipe, or any other plumbing issue, our skilled professionals have the expertise to diagnose and fix the problem promptly.
By reaching out to Wilco Plumbing, you can expect professional and reliable service from start to finish. Our plumbers are trained to provide high-quality workmanship and prioritise customer satisfaction. We strive to exceed your expectations and ensure that your plumbing issues are resolved efficiently and effectively.
Don't let plumbing issues disrupt your life any longer. Take advantage of the convenience and expertise offered by Wilco Plumbing. With a simple call, we can help make your plumbing problems disappear, providing you with peace of mind and a smoothly functioning plumbing system.
Why We're Known as the Best Plumbers in Sydney
With years of experience in the industry, Wilco Plumbing has established a solid foundation of knowledge and expertise. Our team of licensed and highly skilled plumbers possesses a wealth of experience in handling a wide range of plumbing issues.
Wilco Plumbing offers a comprehensive range of plumbing services to cater to various needs. From general plumbing repairs and maintenance to hot water system installations, gas fittings, blocked drains, and emergency plumbing services, we cover a broad spectrum of plumbing requirements.
Wilco Plumbing is committed to delivering top-quality workmanship. We use the latest tools, techniques, and industry best practices to ensure that all plumbing services are carried out to the highest standards. Our team's attention to detail and commitment to excellence contribute to their reputation for delivering reliable and durable solutions.
Our Plumbing Services
Wilco Plumbing has earned its reputation as one of the best plumbers in Sydney. Our extensive experience and comprehensive range of services make our team a trusted choice for all plumbing needs in the Sydney area.
Residential Plumbing
Residential plumbing refers to the plumbing services and systems found inside residential buildings, such as homes, apartments, and other residential properties. Here are some typical residential plumbing services we provide at Wilco Plumbing:
Installation and Repairs: Installation and maintenance of several plumbing items, such as pipes, water heaters, sinks, toilets, showers, and bathtubs, are required for residential plumbing. Additionally, it entails setting up or fixing sewage, drainage, and water supply infrastructure on the property.
Maintenance and Inspections: Residential plumbing systems need to be maintained and inspected on a regular basis to ensure they work properly. This could include looking for leaks, cleaning blocked drains, inspecting water heaters, and figuring out any potential problems that might result in plumbing emergencies or water damage.
Plumbing Upgrades and Renovations: Homeowners may need to modify or increase their domestic plumbing when they make modifications or renovations. To accommodate rising demand, this may involve upgrading water supply lines, rerouting pipes, or installing new fixtures.
Emergency Plumbing Services: Residential plumbing emergencies, such as burst pipes, severe leaks, or blocked drains, require immediate attention. Quick response and efficient resolution are essential to minimise damage and restore normalcy to the plumbing system.
Commercial Plumbing
Office buildings, retail stores, restaurants, hotels, hospitals, and manufacturing facilities are examples of commercial or industrial structures that need plumbing systems and services. Compared to residential plumbing, commercial plumbing often entails larger and more complicated systems.
Commercial buildings often require custom plumbing system designs to accommodate their specific needs, such as multiple floors, larger water supply demands, and specialised fixtures. Commercial plumbing involves the installation of plumbing infrastructure, including pipes, valves, water heaters, pumps, and drainage systems.
As commercial buildings undergo renovations, expansions, or remodelling projects, commercial plumbing systems may need to be upgraded or modified. This can involve relocating or adding plumbing fixtures, expanding water supply lines, or upgrading plumbing infrastructure to meet increased demands.
When it comes to commercial plumbing services, Wilco Plumbing offers a range of expertise and solutions:
●  Commercial Plumbing Installations
●  Maintenance and Repairs
●  Backflow Prevention
●  Grease Trap Installation and Cleaning
●  Plumbing Upgrades and Remodelling
By offering a comprehensive range of commercial plumbing services, Wilco Plumbing ensures that commercial establishments in Sydney have access to professional expertise, reliable installations, timely maintenance, and efficient repairs for their plumbing systems. Our focus on quality workmanship and customer satisfaction makes them a trusted choice for commercial plumbing needs.
Emergency Plumbing
When disaster strikes, you can count on our team of highly skilled and licensed plumbers to come to your rescue. Wilco Plumbing's emergency plumbing services are available 24/7, ensuring that help is just a phone call away. We prioritise your peace of mind and work tirelessly to resolve your plumbing issues promptly, minimising damage and restoring functionality to your plumbing system.
Our dedication to providing outstanding customer service and effective solutions is what distinguishes our emergency plumbing services from the competition. With the most up-to-date equipment and technology, we arrive at your site prepared to handle any plumbing problem with skill and accuracy. Our skilled plumbers swiftly analyse the condition and provide you with a frank assessment while keeping you updated at every stage.
Whether it's a burst pipe, a severe leak, a blocked drain, or any other urgent plumbing issue, we have the knowledge and resources to handle it effectively. Our skilled plumbers are trained to handle emergencies of all sizes, from minor leaks to major water damage. We take every emergency seriously and treat your property with the utmost care and respect.
At Wilco Plumbing, we understand the stress and inconvenience that plumbing emergencies can bring. That's why we go above and beyond to provide efficient and reliable solutions that restore normalcy to your home or business. We pride ourselves on our quick response times, professional workmanship, and unwavering commitment to customer satisfaction.
Experienced and Reliable: Our Commitment to Quality Plumbing
With Wilco Plumbing's unwavering commitment to quality plumbing, we have built a reputation for excellence in the industry. When it comes to solving plumbing problems, experience counts, and at Wilco Plumbing, we have years of professional experience under our belt. No matter how complex the job, our team of qualified plumbers contributes a lot of knowledge and experience to every project, ensuring that we produce top-notch solutions.
Our service is founded on reliability. We are aware that plumbing problems might interfere with your everyday activities and add unneeded stress. We make an effort to be there for you when you need us the most because of this. Our quick response times and effective service guarantee that your plumbing issues are resolved quickly, reducing any annoyance or additional harm.
Wilco Plumbing is proud of its dedication to offering high-quality plumbing solutions. To produce outcomes that endure the test of time, we employ the most recent tools and technologies. Whether it's a simple installation, a complicated repair, or an urgent plumbing issue, we tackle every project with great attention to detail and a commitment to doing it correctly the first time.
Our top concern is pleasing our customers. We are committed to providing outstanding service from the minute you get in touch with us until the job is finished. In order to ensure that we meet and surpass your expectations, our courteous and knowledgeable team takes the time to understand your needs, respond to your inquiries, and offer expert advice.
When you choose Wilco Plumbing, you can have peace of mind knowing that your plumbing needs are in capable hands. Our experienced and reliable plumbers are here to address your concerns, provide reliable solutions, and restore the functionality of your plumbing system.
Discover the difference our dedication to high-quality plumbing makes. For any of your plumbing needs, get in touch with Wilco Plumbing right now, and let us demonstrate why we are the go-to company for both homeowners and businesses. We are eager to put our knowledge, dependability, and commitment to providing excellent plumbing service to work for you.
Satisfied Sydney Clients FAQs
Why Choose a Licensed Plumber for Your Plumbing Needs?
Why Are We Considered Among the Best Plumbers in Sydney?
What Plumbing Services Do We Offer in Sydney?
How Quickly Can We Get to Your Location in Sydney for Emergency Plumbing?