$59 OFF
If you book online today!
Book Online & Save
Fill out your details below and we'll contact you ASAP!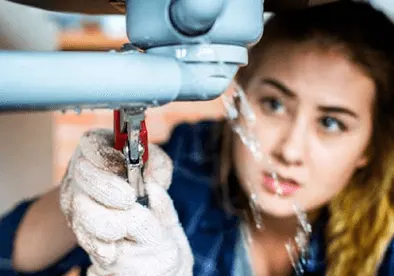 The Wilco Burst Pipe Plumber
If you happen to have a cracked pipe in the Sydney area and it is causing flooding to your home or business, you need to shut off the main water valve! Burst pipes are known to cause major disruptions, not only in the household but also for business operations. Repairing a burst pipe is not something to be taken lightly, it needs to be taken care of professionally and efficiently to successfully fix the problem avoid potential damages and costs.
Enquire Now
If you know how shut it off – do it immediately find somebody who can do it
If you do not know what to do in case of a burst pipe – call us instantly and tell us what is going on. Lots of experience in helping to fix different problems, and a perfect notoriety for being there for always helping our customers, you should totally trust Wilco Home Services to fix your plumbing issue with a quality of work that is unmatched.
Anytime you need a dependable and professional plumber in the Sydney area we are just a ring away from you. Professional Wilco plumbers will be there hurriedly, completely ready to fix all your plumbing issues.
Fortunately, we operate on a 24/7 basis, 7 days a week! You can be guaranteed that we will attend your property as soon as possible and repair any issues on one go. We first assess the burst pipes and either replace or repair them as we see fit. No matter where the pipes are, our plumbers have the latest and professional equipment to find the main cause of the problem. They will offer and provide you with a long-term solution and make sure everything is well fixed and ready to use.         


 
Burst Pipe Repair Services
When it comes to plumbing emergencies, particularly in a bustling city. Sydney water burst pipe can be a nightmare. That's where Wilco Home Services steps in as your trusted ally. With an esteemed reputation for delivering unmatched plumbing services, we are the go-to experts for burst pipe repairs in Sydney.
Our dedicated team of licensed and skilled plumbers is well-versed in managing burst pipe crises and providing timely assistance to residential, commercial, and strata properties. Burst pipes can disrupt your daily routine and jeopardise your property's structural integrity. Still, with Wilco Home Services's expertise by your side, you can rest assured that your plumbing troubles will be resolved with precision.
We've got you covered with handling burst & leaking pipes in Sydney. Our comprehensive approach involves fixing the immediate issue and identifying and rectifying the underlying causes to prevent future recurrences. At Wilco Home Services, your peace of mind and satisfaction are our ultimate goals, and we're committed to delivering top-tier services that you can rely on.
Professional Burst Pipe Repair Solutions
Dealing with burst pipes in Sydney is not only an inconvenience; it's a pressing situation that demands immediate attention and professional expertise. At Wilco Home Services, we specialise in offering top-tier burst pipe repair services to tackle burst leaking pipes in Sydney and other plumbing emergencies. With a strong commitment to quality workmanship and customer satisfaction, we are your dependable partner when plumbing issues arise.
Understanding Burst Pipes
Burst pipes can wreak havoc on your properties and disrupt your daily routine. They occur when the water pressure within a pipe exceeds its capacity, leading to cracks, leaks, or even complete ruptures. Whether in residential homes or commercial establishments, no property is immune to a burst water pipe Sydney risk. That's why having a reliable plumbing partner like Wilco Home Services is vital to promptly address and resolve these issues.
Causes of Burst Pipes
Comprehending the root causes of burst pipes empowers you to take proactive measures to safeguard your plumbing system. Factors such as freezing temperatures, corrosion, intrusion by tree roots, excessive water pressure, and subpar installation can all contribute to burst pipes. Our experienced Wilco Home Services team conducts thorough assessments to pinpoint the underlying causes and provide tailored solutions.
Signs of a Burst Pipe
Spotting the signs of a burst pipe early can spare you from extensive property damage and excessive water bills. Keep a vigilant eye out for damp or discoloured walls, sudden puddles, reduced water pressure, unexplained spikes in water bills, and drops in water temperature. Detecting these indicators early and taking swift action is essential to minimise the impact.
Immediate Steps to Take
When faced with a burst pipe emergency, quick action is paramount. The first step is to turn off the main water supply to prevent further damage. Familiarising yourself with the location of the main shut-off valve ensures you can respond promptly when urgency strikes.
Our Burst Pipe Repair Process
Wilco Home Services's approach to burst pipe repair in Sydney revolves around efficiency, transparency, and top-notch quality. Our licensed plumbers arrive fully equipped to assess the situation, identify the affected area, and provide a comprehensive upfront quote. We emphasise keeping you informed throughout the process, ensuring no hidden surprises upon completion.
Preventing Burst Pipes
Prevention is the linchpin in averting the headache of burst pipes in Sydney. Strategies such as insulating exposed pipes during colder months, regular maintenance, diligent monitoring of water pressure, and addressing minor leaks promptly are all effective preventive measures. Our seasoned experts are equipped to guide you in implementing these best practices, ensuring the resilience of your plumbing system.
At Wilco Home Services, we recognise the urgency and stress that burst pipes can induce. With a team of skilled professionals, an unwavering commitment to quality workmanship, and a steadfast dedication to customer satisfaction, we're poised to deliver expert burst pipe repair services across Sydney. We understand the disruption that burst pipes can cause in your life, and our mission is to efficiently and effectively restore normalcy to your property.
Why Choose Us for Burst Pipe Repair?
Wilco Home Services is your steadfast partner in burst pipe repair, ready to address your plumbing emergencies with unmatched expertise and professionalism. Our commitment to expert repairs, round-the-clock emergency response, prompt service, and enduring quality sets us apart as your ultimate plumbing solution provider. Trust us to handle your water pipe burst Sydney with the care and precision they deserve, ensuring your peace of mind and the well-being of your property.
Expertise in Burst Pipe Repair
When faced with the daunting challenge of burst water pipes in Sydney, having a plumbing partner with the right expertise is crucial. At Wilco Home Services, we pride ourselves on being your trusted ally in plumbing emergencies. With years of experience, we bring a wealth of knowledge and proficiency regarding burst pipe repair.
Our seasoned plumbers are well-versed in dealing with the intricate complexities of burst water pipes, ensuring that we address the immediate issue and identify the underlying causes to prevent future reoccurrences. Choosing us means choosing a team of experts dedicated to restoring the integrity of your plumbing system with utmost precision.
24/7 Emergency Response
Plumbing mishaps rarely wait for the perfect moment to strike. That's why our commitment to your convenience extends to offering round-the-clock emergency response services. When you're faced with the unexpected disaster of burst water pipes, our team is here to provide swift and reliable assistance.
Be it the dead of night, a weekend, or a public holiday; our plumbers are prepared to jump into action and mitigate the damage that leads to burst water pipes. With Wilco Home Services, you never have to feel stranded in the face of plumbing emergencies – we're just a call away, ensuring your safety and comfort.
Fast and Efficient Service
Time is of the essence when dealing with burst water pipes. The longer the issue lingers, the more damage it can potentially cause to your property. That's why we make speed and efficiency a cornerstone of our services. Our plumbers arrive promptly at your location, armed with the necessary tools and expertise to swiftly assess the damage and initiate the repairs.
We understand that your peace of mind hinges on quick resolution, and our goal is to get your plumbing system back in working order as efficiently as possible. With Wilco Home Services, you can trust that we'll handle your burst water pipe situation with the urgency it deserves.
Quality Repairs and Long-lasting Solutions
At Wilco Home Services, our commitment to excellence isn't just lip service – it's embedded in every aspect of our work, especially when it comes to burst water pipes. Our plumbers are equipped with the finest materials and employ industry-leading techniques to ensure that our repairs are of the highest quality.
We're not interested in band-aid solutions; we aim to provide you with repairs that stand the test of time. We believe that when you choose us for burst water pipes in Sydney, you're investing in the longevity of your plumbing system. Our repairs aim to resolve the immediate crisis and safeguard your plumbing for years.
Burst Pipe Repair FAQs
How to locate a burst pipe?
What causes a pipe to burst?
What should I do if a pipe bursts in my home?
How long does it take to repair a burst pipe?
Who to call for a burst water pipe?
How can I tell if I have a burst pipe?
Can I repair a burst pipe myself?
Choose Excellence with Wilco Home Services
Ready to end your burst pipe worries and experience top-notch plumbing services in Sydney? Look no further than Wilco Home Services. Our relentless commitment to quality, reliability, and customer satisfaction makes us your trusted partner in tackling burst pipe repairs and all your plumbing needs.
Don't let a burst pipe dampen your day – reach out to our skilled and experienced plumbers today! Contact us to schedule a quick and professional assessment of your burst pipe issue. Let us restore your peace of mind and the integrity of your plumbing system. When it comes to burst pipe repairs, Wilco Home Services has you covered!