No More Hot Water Troubles!
$59 OFF
If you book online today!
Book Online & Save
Fill out your details below and we'll contact you ASAP!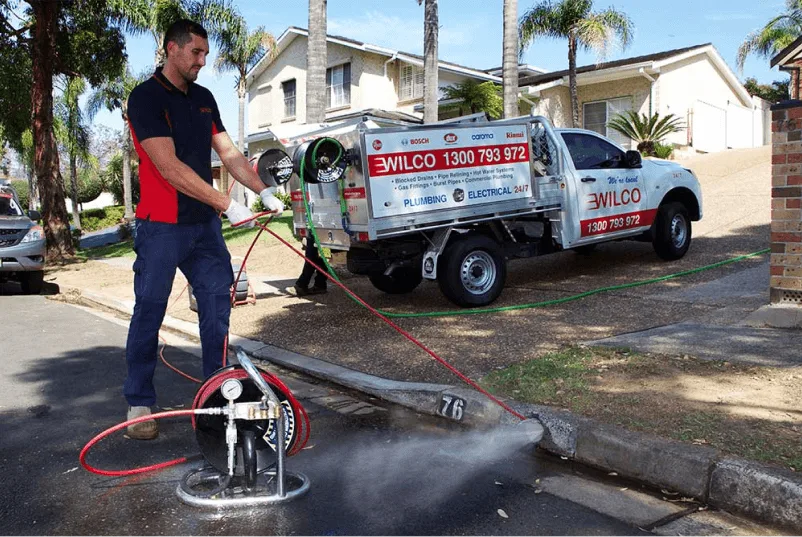 Wilco Sutherland Shire Plumbers
Wilco Plumbers in Sutherland Shire pride themselves on delivering the highest quality. We have built a reputation that is about quality service and finishes and the best prices in all of Sydney. It is one of the hardest tasks to find a local plumber that is honest and also reliable. Wilco Plumbing is a company that you will rely on. We have been servicing the Sutherland Shire area for all plumbing needs for the past 15 years and we hope to continue servicing Sutherland Shire for the next 50 years.
What are our main differences:
All year round lowest prices 
Well mannered plumbers with high experience 
Fully licensed plumbers 
100% satisfaction guarantee on all work carried out from our plumbers 
Upfront pricing (price per job pricing structure) 
Promptly Arrive at your Door 
24 Hour 7 Day a Week Plumbing service 
Operating every day of the year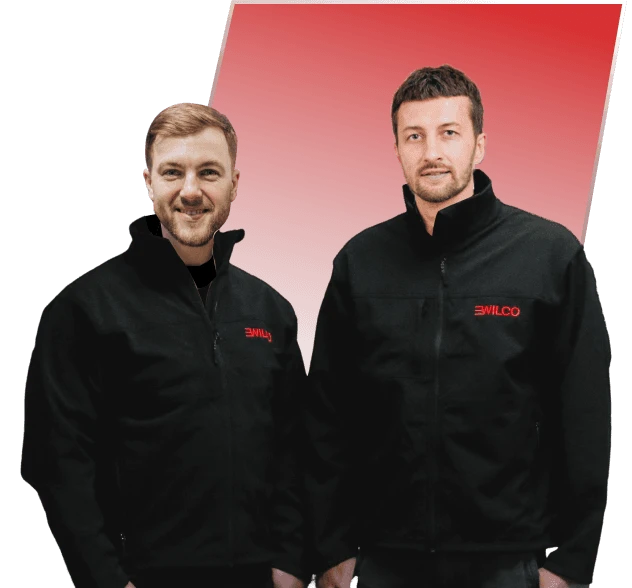 ✔ Professional Sutherland Shire Plumber Near You
There are many plumbers in Sutherland Shire however we are one of the only companies that offer upfront pricing and also charge by the job completion. Offering a 100% satisfaction guarantee to all our clients in Sutherland Shire. If you are not 100% satisfied with our work we will come back out and repair for free without any cost to you.
Sutherland Shire Plumber Services:
General repairs plumber 
Hot Water Plumber 
Toilet Repair Plumber 
Hot Water Repair 
Gas Plumber 
Emergency Plumbers 
All Other Types of Plumbers in Sutherland Shire
Our team is on call in your area and operate 24 Hours & 7 Days a week. When there is a plumbing issue it can definitely get messy. Call our plumbing team in Sutherland Shire and we will be at your door in 90 mins and have your problem repaired immediately. Wilco plumbing Sutherland Shire is the plumber of choice.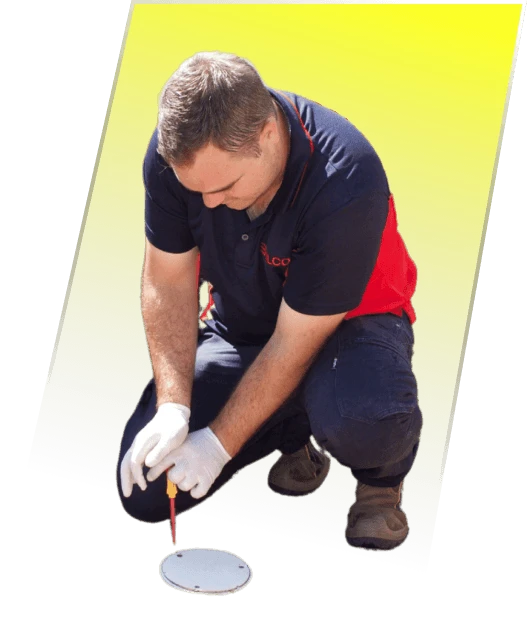 Blocked Drains Sutherland Shire Service
Wilco Plumbing is a specialist plumbing team that deals with Blocked Drains in Sutherland Shire. Our knowledge and experience in this area of plumbing is second to none. Our plumbers are skilled in performing all kinds of tasks and can unclog your blocked drains without any difficulty. We have every type of machinery or equipment necessary that is required to have that clogged drain unblocked on the same day. 

 
It is common that your home's drains may be blocked, clogged or broken. This is due to the age of the property. Having such a large team of blocked drain specialists in Sutherland Shire we guarantee same day service almost all the time. 

 
Some of the most common reasons why you may have a blocked drain are:
Tree Roots growing in your drains. Many different types of trees cause this issue. This is something Wilco Plumbing is extremely experienced in dealing with 
Hair getting stuck and clogging your drain. It may seem odd however it is one of the top 5 reasons. 
Grease is another common reason why you may have a blocked drain. This is not too difficult of a fix. With the equipment that Wilco Plumbing vehicles have, we can sort this problem in no time.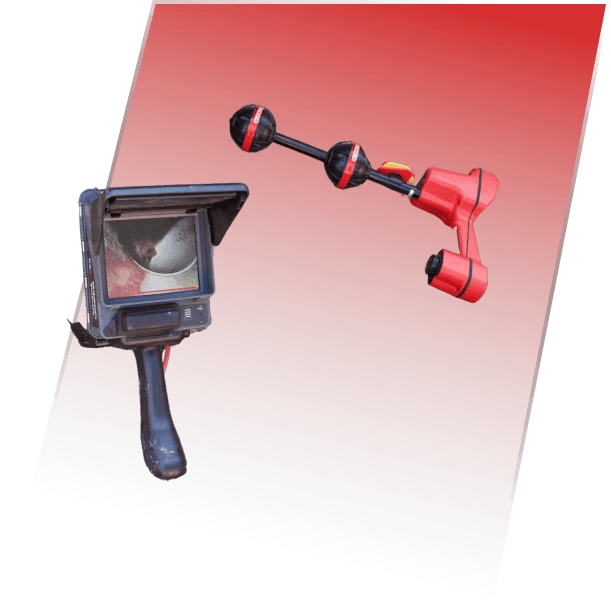 Common places Where Drains Get blocked:
Blocked Toilet 
Blocked Kitchen Drain 
Blocked Sewer Pipes 
Blocked Pool Drainage

Blocked Shower Drain 
Front Yard Drain Blockage 
Overflowing drains 
Pipe Relining Services
If you've got any type of drainage problem in Sutherland Shire, Wilco Plumbing can help you out. We deliver high quality drain unblocking services that are both practical and efficient which translates into savings for you. 
 
Call our friendly Wilco Plumbing office today on 02 9186 3371 for all your blocked drain repairs in Sutherland Shire.
Call Wilco Plumbing in Sutherland Shire Today!
Premier Plumbing Services in Sutherland Shire by Wilco Plumbing
Wilco Plumbing is honoured to be among the leading providers of first-rate plumbing services in Sutherland Shire; we are not just another plumbing company. We stand out from the competition because of our dedication to excellence and love for happy customers. When you select us as your plumbing partner, you select a group of committed professionals who are genuinely invested in providing excellent solutions customised to meet your needs.
Since every plumbing problem is unique, we treat every project with the highest care and attention as a dependable Sutherland Shire plumber. We approach every task we take on with the same degree of professionalism, knowledge, and attention, whether it's a straightforward plumbing installation or a simple repair.
Our focus on the needs of the consumer is what actually sets us apart. A cherished member of our plumbing family, you are more than simply another customer at Wilco Plumbing. You'll notice our team's friendliness and attentiveness as soon as you get in touch with us. We take the time to hear your worries, comprehend your needs, and provide individualised solutions that best fit your tastes and price range.
Our plumbers are not just highly skilled technicians; they are friendly, approachable, and passionate about helping you. We take pride in guiding our clients through the entire process, answering any questions you may have, and providing transparent explanations about the work we do. Your satisfaction is our priority, and we will rest when we've exceeded your expectations.
Your Trusted Sutherland Shire Plumber
At Wilco Plumbing, we understand your home is your sanctuary, and plumbing issues can disrupt your peace of mind. That's why we've made it our mission to be the plumber you can trust. Our reputation as your go-to Sutherland Shire plumber has been earned through years of delivering top-notch solutions with a personal touch. When you choose us, you're not just another customer – you become a valued member of our plumbing family.
Why Choose Wilco Plumbing as Your Sutherland Shire Plumber
Choosing Wilco Plumbing means choosing a partner that genuinely cares about your needs. Here's why we're the standout choice in Sutherland Shire:
Comprehensive Services: From quick fixes to complex projects, our range of plumbing services is tailored to cater to all your requirements. We handle everything from emergency plumbing repairs to hot water system installations, backed by unmatched expertise.
Trusted Expertise: Our plumbers are not just skilled technicians; they're passionate professionals who take pride in their craft. With years of experience and a commitment to ongoing training, our team ensures the highest level of expertise at your service.
Prompt Response: We know plumbing issues won't wait, and neither should you. When you reach out to us, rest assured that we're committed to responding quickly and reaching your Sutherland Shire address at your convenience.
Customer-focused: You're at the heart of everything we do. Our customer-focused approach means we listen attentively to your concerns, provide transparent advice, and offer tailored solutions that suit your needs.
No Hidden Costs: We value the trust of our clients in Sutherland Shire. To maintain their confidence, we provide comprehensive costings ideal for their needs and projects. If needed, we set meetings to sit down and explain our services to give our clients a better glimpse of what they are paying for. No hidden costs. Our honest customer service and professionals value the integrity that Wilco Plumbing delivers.
Comprehensive Plumbing Services We Offer in Sutherland Shire
At Wilco Plumbing, we're your one-stop plumbing solution in Sutherland Shire. Our comprehensive services include the following:
Emergency Plumbing Repairs: Rapid response to your plumbing crises, 24/7. 
Blocked Drains and Drain Cleaning: Effective solutions for clear and free-flowing drains.    
 
Cleaning: Effective solutions for clear and free-flowing drains.        
 
Hot Water System Installation and Repairs: Ensuring your hot water needs are efficiently met.
Gas Fitting and Leak Detection: Safe gas services from licensed experts.        
 
Pipe Repairs and Replacements: Durable solutions to keep your plumbing system intact.        
 
Toilet Repairs and Installation: Restoring functionality to your essential fixtures.
Kitchen and Bathroom Plumbing: From faucets to remodelling, we've got you covered.
Commercial Plumbing Solutions: Reliable services for your business's plumbing needs.
Blocked Drains in The Sutherland Shire
Your routine can be disrupted, and you may incur unneeded stress due to dealing with a blocked drain. Do not worry, however, as Wilco Plumbing is your dependable and trustworthy option for expert drain-unblocking services in The Sutherland Shire. Thanks to our team of skilled professionals and cutting-edge machinery, we are fully equipped to tackle any blocked drain issue quickly and effectively, restoring the smooth flow in your plumbing system.
At Wilco Plumbing, we take great pleasure in our staff of knowledgeable plumbers who have successfully handled a considerable deal of blocked drain issues throughout the years. With accuracy and professionalism, our plumbers can handle a variety of drain clogs thanks to their knowledge, expertise, and practical experience. No matter how complicated the problem may seem, we handle every project with assurance and knowledge, ensuring that your drains are cleared as quickly as possible.
Professional Drain Unblocking Services
At Wilco Plumbing, we take pride in our expertise in unblocking drains with precision and care. Our team of highly skilled plumbers has encountered a wide range of blocked drain scenarios, and we approach each with the same commitment to excellence. From minor blockages to complex obstructions, we have the knowledge and tools to get your drains flowing freely again.
Expert Drain Inspection and Diagnosis
At Wilco Plumbing, we believe in providing precise and effective solutions for your blocked drain issues, starting with a comprehensive drain inspection and diagnosis. When you call us to address a blocked drain problem, our first step is to conduct a thorough and meticulous assessment of your drains.
Using advanced technology, we assess your drains' condition and identify the blockage's root cause. By accurately understanding the cause and extent of the blockage, we can determine the most suitable and effective solution. We believe in personalised care for your plumbing system, and our approach is never one-size-fits-all.
Effective Drain Cleaning and Clearing
At Wilco Plumbing, we take great pride in tackling blocked drains with a diverse range of effective drain-cleaning techniques. Once we have conducted a thorough drain inspection and diagnosed the root cause of the blockage, our expert team is equipped to unleash an arsenal of cutting-edge methods to restore the smooth flow of your drains.
Once we have diagnosed the problem, our team employs various effective drain-cleaning techniques to clear the blockage. Whether it's high-pressure water jetting or specialised drain snaking, we choose the best method to remove debris, roots, or any other obstruction hindering the flow of your drains.
Advanced Drain Repair and Replacement
At Wilco Plumbing, we understand that blocked drains can sometimes indicate more serious underlying issues with your drainage system. During our thorough drain inspection, if we discover any signs of extensive damage, such as cracked, collapsed, or deteriorated pipes, rest assured that our team is fully equipped to handle drain repairs and replacements with precision and efficiency.
Our expert plumbers are skilled in identifying and addressing various types of drain damage. We use advanced techniques and the latest tools to diagnose the extent of the damage accurately. Whether it's a small crack or a major collapse, we approach each repair with precision and attention to detail. Our focus is on providing lasting solutions to restore the integrity and functionality of your drainage system.
Preventive Drain Maintenance
We believe that proactive measures are key to preventing future blocked drain issues. Our preventive drain maintenance services are designed to keep your drains in optimal condition, reducing the likelihood of blockages and potentially costly repairs in the future.
Regular drain cleaning and inspections are integral to our preventive maintenance approach. By scheduling routine maintenance, our expert plumbers can identify and address minor issues before they escalate into major blockages or drainage system failures.
Sutherland Shire FAQs
What plumbing services does Wilco Plumbing provide in Sutherland Shire?
How quickly can a Wilco plumber reach my Sutherland Shire address?
How do I know if I have a blocked drain?
Do you offer emergency drain unblocking services?
Why is Wilco Plumbing a trusted name in Sutherland Shire?
How does Wilco Plumbing ensure quality in Sutherland Shire?
What are the common causes of blocked drains?