No More Hot Water Troubles!
$59 OFF
If you book online today!
Book Online & Save
Fill out your details below and we'll contact you ASAP!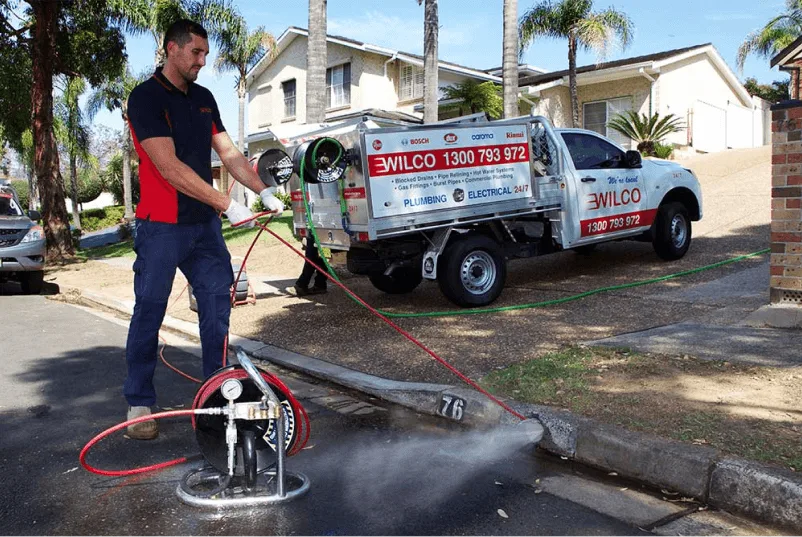 Wilco Northern Beaches Plumbers
Wilco Plumbers in Northern Beaches pride themselves on delivering the highest quality. We have built a reputation that is about quality service and finishes and the best prices in all of Sydney. It is one of the hardest tasks to find a local plumber that is honest and also reliable. Wilco Plumbing is a company that you will rely on. We have been servicing the Northern Beaches area for all plumbing needs for the past 15 years and we hope to continue servicing Northern Beaches for the next 50 years.
What are our main differences:
All year round lowest prices 
Well mannered plumbers with high experience 
Fully licensed plumbers 
100% satisfaction guarantee on all work carried out from our plumbers 
Upfront pricing (price per job pricing structure) 
Promptly Arrive at your Door 
24 Hour 7 Day a Week Plumbing service 
Operating every day of the year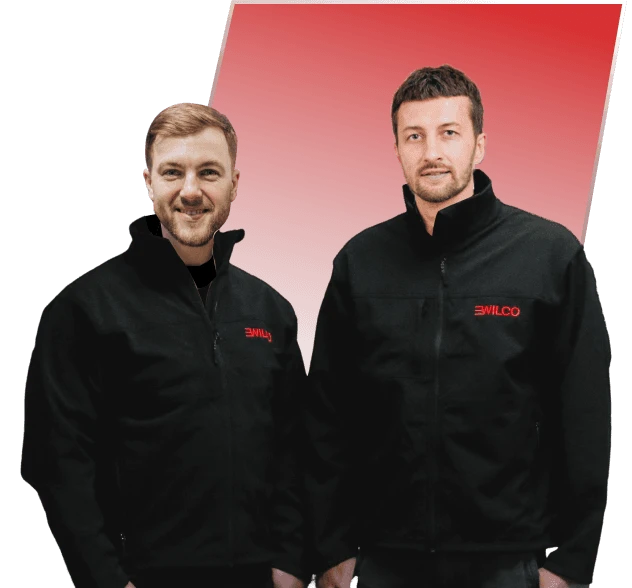 ✔ Professional Northern Beaches Plumber Near You
There are many plumbers in Northern Beaches however we are one of the only companies that offer upfront pricing and also charge by the job completion. Offering a 100% satisfaction guarantee to all our clients in Northern Beaches. If you are not 100% satisfied with our work we will come back out and repair for free without any cost to you.
Northern Beaches Plumber Services:
General repairs plumber 
Hot Water Plumber 
Toilet Repair Plumber 
Hot Water Repair 
Gas Plumber 
Emergency Plumbers 
All Other Types of Plumbers in Northern Beaches
Our team is on call in your area and operate 24 Hours & 7 Days a week. When there is a plumbing issue it can definitely get messy. Call our plumbing team in Northern Beaches and we will be at your door in 90 mins and have your problem repaired immediately. Wilco plumbing Northern Beaches is the plumber of choice.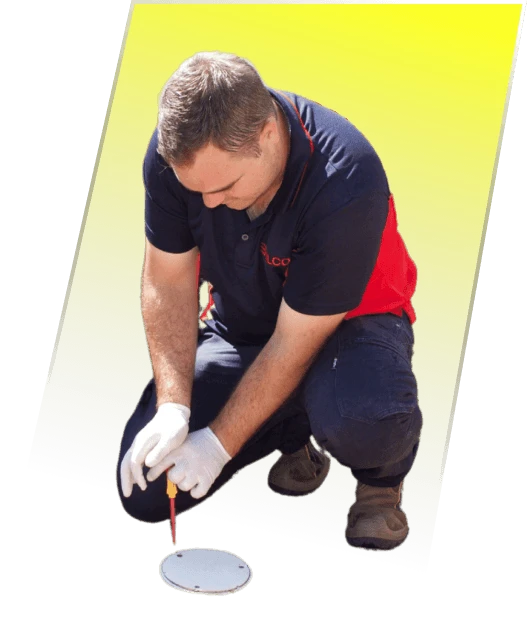 Blocked Drains Northern Beaches Service
Wilco Plumbing is a specialist plumbing team that deals with Blocked Drains in Northern Beaches. Our knowledge and experience in this area of plumbing is second to none. Our plumbers are skilled in performing all kinds of tasks and can unclog your blocked drains without any difficulty. We have every type of machinery or equipment necessary that is required to have that clogged drain unblocked on the same day. 

 
It is common that your home's drains may be blocked, clogged or broken. This is due to the age of the property. Having such a large team of blocked drain specialists in Northern Beaches we guarantee same day service almost all the time. 

 
Some of the most common reasons why you may have a blocked drain are:
Tree Roots growing in your drains. Many different types of trees cause this issue. This is something Wilco Plumbing is extremely experienced in dealing with 
Hair getting stuck and clogging your drain. It may seem odd however it is one of the top 5 reasons. 
Grease is another common reason why you may have a blocked drain. This is not too difficult of a fix. With the equipment that Wilco Plumbing vehicles have, we can sort this problem in no time.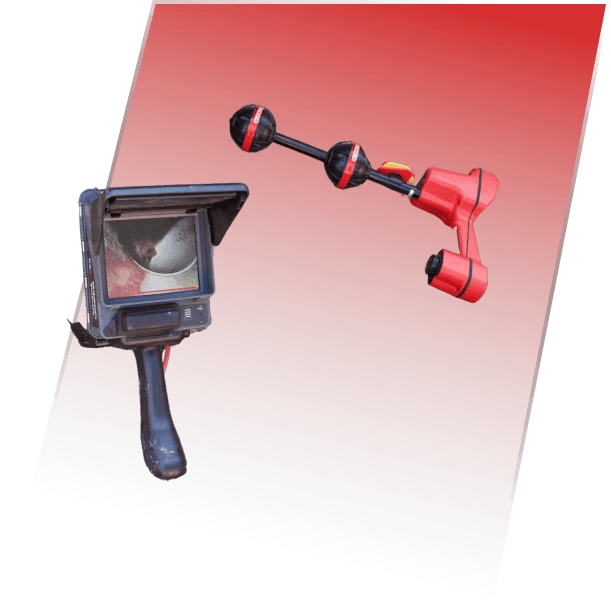 Common places Where Drains Get blocked:
Blocked Toilet 
Blocked Kitchen Drain 
Blocked Sewer Pipes 
Blocked Pool Drainage

Blocked Shower Drain 
Front Yard Drain Blockage 
Overflowing drains 
Pipe Relining Services
If you've got any type of drainage problem in Northern Beaches, Wilco Plumbing can help you out. We deliver high quality drain unblocking services that are both practical and efficient which translates into savings for you. 
 
Call our friendly Wilco Plumbing office today on 02 9186 3371 for all your blocked drain repairs in Northern Beaches.
Call Wilco Plumbing in Northern Beaches Today!
Wilco Plumbing - Your Local Plumber in Northern Beaches
Wilco Plumbing is the expert to rely on if you're searching for a reputable and well-liked neighbourhood plumber in the Northern Beaches. We have won the trust and loyalty of countless locals and companies in the Northern Beaches neighbourhood thanks to our unwavering dedication to customer satisfaction and our track record of producing outstanding results.
At Wilco Plumbing, we are aware that selecting the ideal plumber can be challenging. But our reputation stands on its own. In order to meet and surpass your expectations, our team of passionate experts takes pride in every project we work on. We are prepared to manage any plumbing difficulty that comes our way since we have years of expertise and a thorough awareness of the distinct plumbing demands of the Northern Beaches.
We distinguish ourselves as the go-to plumber in the Northern Beaches because of our commitment to offering the best calibre of workmanship and service. You can be confident that when you work with Wilco Plumbing, you're collaborating with experts who actually care about your happiness and the health of your house or place of business.
Exceptional Plumbing Services for Northern Beaches
At Wilco Plumbing, we believe in going above and beyond to deliver exceptional plumbing services to the Northern Beaches community. From the sandy shores to the vibrant neighbourhoods, we ensure that your plumbing systems run smoothly and efficiently.
Choosing Wilco Plumbing: Why Northern Beaches Residents Trust Us
When choosing a plumber in Northern Beaches, the choice is clear – Wilco Plumbing stands out as a trusted and reliable partner. Here's why Northern Beaches residents place their trust in us:
Local Expertise: As a local plumbing service, we understand the unique plumbing challenges faced by Northern Beaches residents. Our team's in-depth area knowledge enables us to provide tailored solutions that work best for your specific location.
Quality Workmanship: We take immense pride in our work and strive for excellence. Our certified plumbers bring their expertise and attention to detail to every project, ensuring that the job is done right the first time.
Transparent Communication: At Wilco Plumbing, we believe in open and transparent communication with our customers. From the initial consultation to project completion, we keep you informed every step of the way, providing you with peace of mind.
Prompt Response: We understand that plumbing issues can arise unexpectedly, so we offer prompt and efficient service. When you call us, rest assured that a Wilco plumber will be at your Northern Beaches address soon.
Explore Our Plumbing Services in Northern Beaches
Wilco Plumbing takes pride in providing a wide variety of plumbing services that are tailored to satisfy all of your needs in the beautiful Northern Beaches region. Any plumbing problem you may have can be solved expertly by our team of committed professionals. Here is a sample of the variety of services we provide:
Emergency Plumbing Repairs: We understand that plumbing crises can strike at any time, so our team is on standby 24/7 to provide rapid response and handle any emergency plumbing situation you may face.
Drain Cleaning and Blocked Drains: Clear and free-flowing drains are essential for the smooth functioning of your plumbing system.
Hot Water System Services: A reliable hot water supply is crucial for your comfort and convenience.
Gas Fitting and Leak Detection: Dealing with gas-related tasks requires expertise and precision to ensure safety and efficiency. Our licensed gas experts are well-versed in gas fitting and skilled in leak detection, ensuring that your gas system operates flawlessly and securely.
Pipe Repairs and Replacements: Leaky or damaged pipes can lead to significant problems and property damage if not addressed promptly. Our durable pipe repair and replacement solutions keep your plumbing system in top shape, preventing future issues.
Toilet Repairs and Installation: Our experienced plumbers are well-equipped to handle any toilet-related issues with expert solutions, ensuring your toilets function properly and efficiently.
Bathroom and Kitchen Plumbing: From faucet repairs and installations to complete bathroom and kitchen remodelling projects, we have the expertise and creativity to transform your spaces according to your vision.
Blocked Drain Solutions in The Northern Beaches
When faced with a blocked drain in The Northern Beaches, turn to the experts at Wilco Plumbing for comprehensive drainage services that get to the root of the problem. With our commitment to excellence and advanced solutions, we are your trusted partner in restoring the smooth flow of your plumbing system.
Comprehensive Drainage Services
At Wilco Plumbing, we offer a full suite of comprehensive drainage services to address a wide range of blockage issues. From minor clogs to complex obstructions, our team is equipped with the expertise and state-of-the-art equipment to handle any drainage challenge efficiently and effectively.
Timely Drain Unblocking and Clearing
Dealing with a blocked drain can be disruptive, so we prioritise swift action. Our experienced plumbers respond promptly to your service calls, arriving at your location fully equipped to tackle the blockage head-on. Using advanced drain-clearing techniques, we quickly remove debris, grease, and other obstructions to restore the proper flow in your drains.
CCTV Drain Surveys for Accurate Diagnosis
CCTV plumbing diagnosis offers several advantages over traditional approaches when it comes to inspecting and diagnosing plumbing issues. One of the most significant advantages of CCTV plumbing diagnosis is its accuracy and precision. The specialised cameras used in CCTV inspections can navigate through the intricate network of pipes, providing real-time visuals of the interior condition. This allows plumbers to identify the exact location of blockages, cracks, leaks, or other plumbing issues with pinpoint accuracy.
Wilco Plumbing employs CCTV drain surveys to provide the most accurate diagnosis and targeted solutions. Our specialised cameras navigate through your pipes, capturing real-time images and videos of the interior condition. This detailed inspection allows us to pinpoint the exact location and cause of the blockage, ensuring that we apply the most appropriate and efficient fix.
Specialised Drain Jetting and Cleaning
High-pressure water jetting involves using a specially designed machine that propels highly pressurised water into your drains. The force of the water is incredibly powerful, capable of dislodging and removing even the toughest debris, grease, and tree roots that may be causing the blockage. This highly efficient method leaves your drains completely unblocked and functioning optimally.
For more stubborn blockages or to maintain the health of your drainage system, our specialised drain jetting and cleaning services are second to none. High-pressure water jetting is a powerful method that clears away even the most stubborn debris and tree roots, leaving your drains completely unblocked and functioning optimally.
Quality Drain Repairs and Replacements
In some cases, a blocked drain may indicate more significant issues with your drainage system. Damaged or deteriorated pipes can be the root cause of persistent blockages and other plumbing problems. At Wilco Plumbing, we are fully equipped to handle drain repairs and replacements with precision and professionalism.
If we detect any extensive damage during the inspection, our team is fully equipped to handle drain repairs and replacements with precision and professionalism. We use high-quality materials and industry best practices to ensure long-lasting solutions for your drainage system.
Our team of experienced plumbers is skilled in accurately diagnosing drain issues and implementing the most appropriate repair or replacement solutions. We use high-quality materials and industry best practices to ensure that the repaired or replaced drains withstand the test of time.    
 
Northern Beaches Blocked Drain Experts
As the trusted name in plumbing services across Sydney, Wilco Home Services is proud to extend our expertise to the beautiful Northern Beaches region. Our family-owned and independently operated business is committed to serving the plumbing needs of residential, commercial, and strata properties with utmost efficiency, professionalism, and top-notch quality.
Blocked drains in Northern Beaches are no match for our dedicated team of plumbing technicians. We understand the unique challenges that the Northern Beaches environment can pose to plumbing systems, and we're here to provide effective solutions that stand the test of time. At Wilco, we take our commitment to customer service seriously. Our professional plumbers are always prepared to respond promptly and with the highest expertise to your plumbing needs.
At Wilco Home Services, our reputation is built on the solid foundation of our Wilco Warranty. This warranty is our mission statement, encompassing our promise of delivering reliable service, quality workmanship, and cost-effective solutions to every plumbing problem. We believe in leaving every customer satisfied and happy, knowing they've received the best care possible.   
 
Professional Drain Unblocking and Repair
Are you facing blocked drains in Northern Beaches? The Wilco team is here to help, providing professional drain unblocking and repair services that are second to none. Discover our comprehensive range of services to keep your plumbing system running smoothly in the Northern Beaches area.
Efficient Drain Clearance and Cleaning
A blocked drain can disrupt your daily life and lead to potential damage if left unattended. Our team specialises in efficient drain clearance and cleaning services that swiftly remove obstructions and restore the natural flow of water. Using state-of-the-art equipment and proven techniques, we ensure that your drains are debris-free, allowing them to function optimally.
Advanced Drainage Solutions
Incorporating the latest advancements in plumbing technology, Wilco offers advanced drainage solutions to address complex drainage issues. Our experts conduct thorough assessments to identify the root cause of the problem, allowing us to implement targeted solutions that provide long-lasting relief. From tree root infiltration to damaged pipes, we have the expertise to restore your drainage system to its peak performance.
Comprehensive Drain Repairs and Replacements
When a blocked drain is caused by more severe damage, our team excels in comprehensive drain repairs and replacements. We understand Northern Beaches residents' unique plumbing challenges, and we're equipped to address a wide range of drain-related issues. Whether repairing cracks, replacing damaged sections, or installing new pipes, Wilco ensures a reliable and durable solution.  
 
Preventive Maintenance Programs
At Wilco, we believe in proactive solutions that prevent future plumbing issues. Our preventative maintenance programs are created to keep your drainage system in optimal condition. By conducting regular inspections, cleaning, and minor repairs, we help you avoid the inconvenience and expense of frequent blockages. With our expert advice, you can enjoy a trouble-free plumbing system year-round.
Choose Wilco Home Services for your Northern Beaches blocked drains and experience the difference our dedication to quality, expertise, and client satisfaction can make. Schedule an appointment to learn more about our comprehensive plumbing services tailored to the Northern Beaches community.
Northern Beaches Customers FAQs
How has Wilco Plumbing served Northern Beaches' plumbing needs?
What makes Wilco Plumbing Northern Beaches' the preferred plumber?
How much does drain unblocking service cost?
Can blocked drains cause other plumbing problems?
What Equipment Do You Use for Drain Cleaning?
How can I get in touch with Wilco Plumbing in Northern Beaches?
What range of services does Wilco Plumbing offer in Northern Beaches?
Are your drain technicians licensed and insured?
How Long Does It Take to Unblock a Drain?
How Can I Prevent Future Blocked Drains?
Get Blocked Drain Solutions at Northern Beaches
Ready to tackle your blocked drain issues head-on? Trust the experts at Wilco Home Services to provide efficient and trustworthy answers for your plumbing needs. 
 
If you have further questions or concerns about preventing blocked drains, don't hesitate to contact our experts at Wilco Home Services for personalised advice. Don't let blocked drains disrupt your daily life – let us take care of the problem for you.