No More Hot Water Troubles!
$59 OFF
If you book online today!
Book Online & Save
Fill out your details below and we'll contact you ASAP!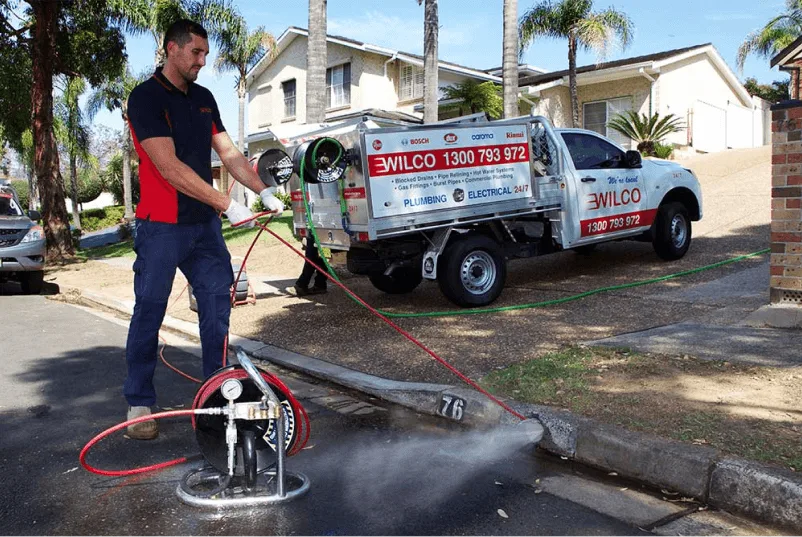 Wilco Newtown Plumbers
Wilco Plumbers in Newtown pride themselves on delivering the highest quality. We have built a reputation that is about quality service and finishes and the best prices in all of Sydney. It is one of the hardest tasks to find a local plumber that is honest and also reliable. Wilco Plumbing is a company that you will rely on. We have been servicing the Newtown area for all plumbing needs for the past 15 years and we hope to continue servicing Newtown for the next 50 years.
What are our main differences:
All year round lowest prices 
Well mannered plumbers with high experience 
Fully licensed plumbers 
100% satisfaction guarantee on all work carried out from our plumbers 
Upfront pricing (price per job pricing structure) 
Promptly Arrive at your Door 
24 Hour 7 Day a Week Plumbing service 
Operating every day of the year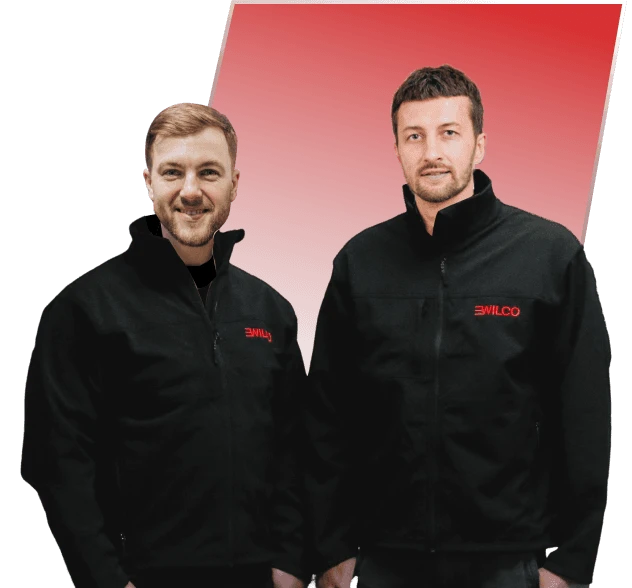 ✔ Professional Newtown Plumber Near You
There are many plumbers in Newtown however we are one of the only companies that offer upfront pricing and also charge by the job completion. Offering a 100% satisfaction guarantee to all our clients in Newtown. If you are not 100% satisfied with our work we will come back out and repair for free without any cost to you.
Newtown Plumber Services:
General repairs plumber 
Hot Water Plumber 
Toilet Repair Plumber 
Hot Water Repair 
Gas Plumber 
Emergency Plumbers 
All Other Types of Plumbers in Newtown
Our team is on call in your area and operate 24 Hours & 7 Days a week. When there is a plumbing issue it can definitely get messy. Call our plumbing team in Newtown and we will be at your door in 90 mins and have your problem repaired immediately. Wilco plumbing Newtown is the plumber of choice.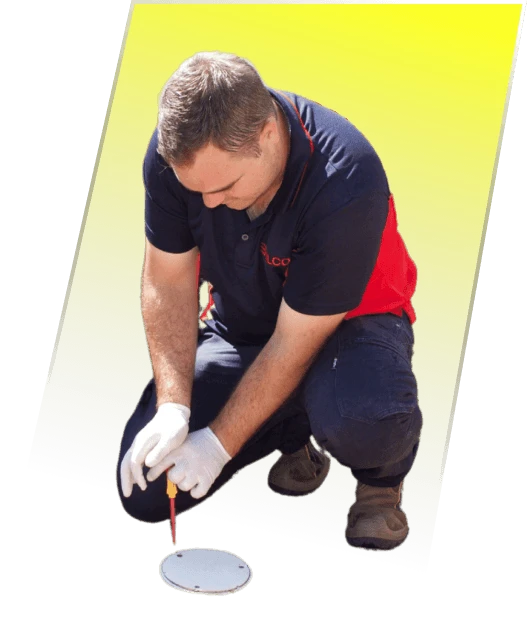 Blocked Drains Newtown Service
Wilco Plumbing is a specialist plumbing team that deals with Blocked Drains in Newtown. Our knowledge and experience in this area of plumbing is second to none. Our plumbers are skilled in performing all kinds of tasks and can unclog your blocked drains without any difficulty. We have every type of machinery or equipment necessary that is required to have that clogged drain unblocked on the same day. 

 
It is common that your home's drains may be blocked, clogged or broken. This is due to the age of the property. Having such a large team of blocked drain specialists in Newtown we guarantee same day service almost all the time. 

 
Some of the most common reasons why you may have a blocked drain are:
Tree Roots growing in your drains. Many different types of trees cause this issue. This is something Wilco Plumbing is extremely experienced in dealing with 
Hair getting stuck and clogging your drain. It may seem odd however it is one of the top 5 reasons. 
Grease is another common reason why you may have a blocked drain. This is not too difficult of a fix. With the equipment that Wilco Plumbing vehicles have, we can sort this problem in no time.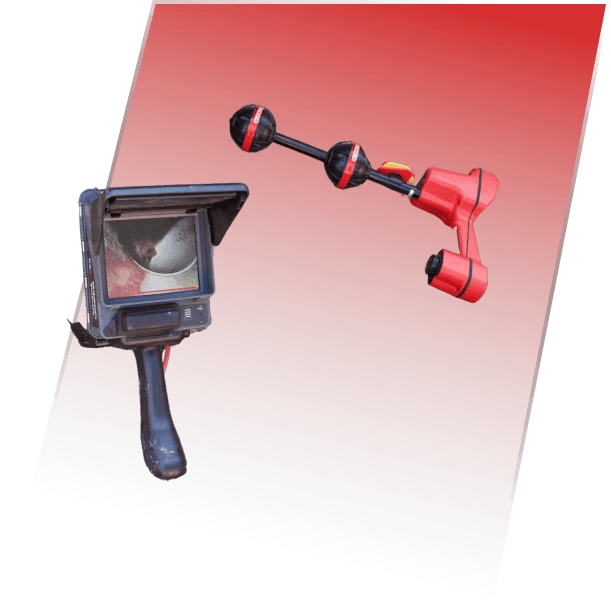 Common places Where Drains Get blocked:
Blocked Toilet 
Blocked Kitchen Drain 
Blocked Sewer Pipes 
Blocked Pool Drainage

Blocked Shower Drain 
Front Yard Drain Blockage 
Overflowing drains 
Pipe Relining Services
If you've got any type of drainage problem in Newtown, Wilco Plumbing can help you out. We deliver high quality drain unblocking services that are both practical and efficient which translates into savings for you. 
 
Call our friendly Wilco Plumbing office today on 02 9186 3371 for all your blocked drain repairs in Newtown.
Call Wilco Plumbing in Newtown Today!
Premier Plumbing Services in Newtown by Wilco Plumbing

 Life in Newtown has a rhythm of its own, a blend of historic charm and modern-day conveniences, much like the plumbing solutions provided by Wilco Plumbing. We're your local Newtown plumber, bringing a legacy of superior service and community trust to your doorstep. Our family-owned, independent operation connects us to the Newtown residents, seamlessly aligning our services to local needs. 
Our mantra, 'we'll comply,' isn't just a slogan but a commitment to providing tailored plumbing solutions to every resident and business in Newtown. Whether it's a minor leak or a major overhaul, we are the go-to choice for plumbing services Newtown has relied on over the years.
Your Trusted Newtown Plumber

Our story is woven from endless tales of triumphant plumbing solutions, smiles of contented customers, and renown that resonates through the neighbourhoods of Newtown. When the conversation veers towards plumbing services, Newtown residents fondly mention Wilco Plumbing as a synonym for dependability and excellence. We're more than just your service providers; we are your fellow Newtown neighbours ardently committed to ensuring that each residence and business in our community enjoys top-notch plumbing services.
Our technical brigade is a harmonious mix of seasoned veterans and budding innovators, ensuring you get a well-rounded, efficient, and budget-friendly solution to your plumbing woes. Our plumbers are not merely skilled; they bring a wealth of experience, ensuring an instantaneous understanding and swift resolution to your plumbing needs. We get the Newtown vibe, its allure, and its requisites, and our services are meticulously crafted to meet and soar above these expectations.
Why Choose Wilco Plumbing as Your Newtown Plumber 
Selecting a plumbing service boils down to trust and dependability. Our enduring relationship with Newtown has sculpted a bond of trust and contentment with its lovely residents. We wear our title of the go-to Newtown plumber with a sense of pride and responsibility. Always ready, always skilled, and perpetually reliable - that's us in a nutshell.  
 
We believe in keeping communication channels open, constantly updating you on the job's advancement. Our upfront quotes are clear as crystal, eliminating the chance of any unwelcome surprises once the job is wrapped up. We approach every plumbing hiccup as if it were occurring in our own homes, providing you with not merely a service but a superior, smooth, and gratifying plumbing experience. 
Comprehensive Plumbing Services We Offer in Newtown
Wilco Plumbing has become synonymous with all-encompassing, affordable, and superior plumbing services in Newtown. Our bouquet of services spans across:  
 
With fully stocked vans and a brigade of highly skilled technicians, we stand ready to confront any plumbing challenge that Newtown homes and businesses might encounter. Our ambition is simple - to be the one-stop solution for all your plumbing necessities, making every interaction with us memorable.
Newtown FAQs
What plumbing services does Wilco Plumbing provide in Newtown?
How quickly can a Wilco plumber reach my Newtown address?
Why is Wilco Plumbing a trusted name in Newtown?
How does Wilco Plumbing ensure quality in Newtown?
Experience Premier Plumbing with Wilco
Are you facing plumbing issues? At Wilco Plumbing, we are here to resolve your plumbing woes swiftly and proficiently. With a legacy of exemplary service in Newtown, we are your local experts for all things plumbing. From leaky taps to stubborn blocked drains and everything in between, our adept plumbers are just a call away.
Why settle for less when the best is within reach? Contact Wilco Plumbing – your reliable Newtown plumber, for an unparalleled plumbing service experience. Call us now at 02 9186 3371 or book your appointment online. With us, you are not just getting a service but investing in lasting peace of mind.