No More Hot Water Troubles!
$59 OFF
If you book online today!
Book Online & Save
Fill out your details below and we'll contact you ASAP!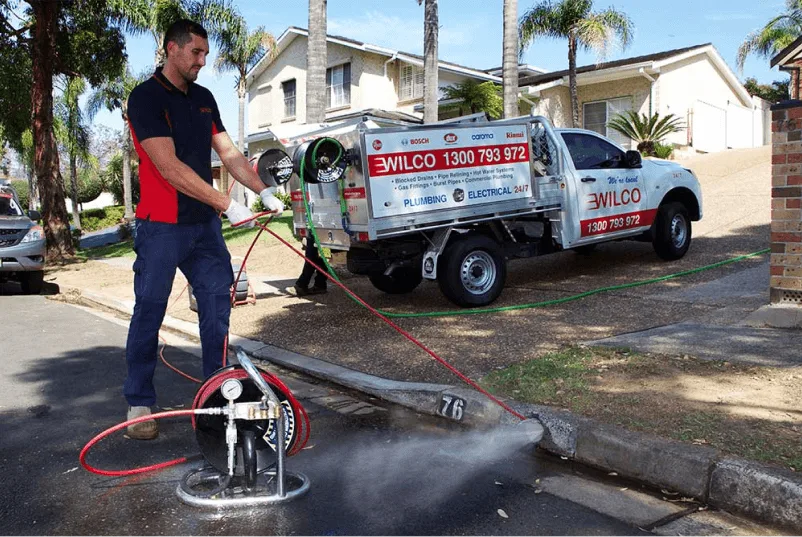 Wilco Castle Hill Plumbers
Wilco Plumbers in Castle Hill pride themselves on delivering the highest quality. We have built a reputation that is about quality service and finishes and the best prices in all of Sydney. It is one of the hardest tasks to find a local plumber that is honest and also reliable. Wilco Plumbing is a company that you will rely on. We have been servicing the Castle Hill area for all plumbing needs for the past 15 years and we hope to continue servicing Castle Hill for the next 50 years.
What are our main differences:
All year round lowest prices 
Well mannered plumbers with high experience 
Fully licensed plumbers 
100% satisfaction guarantee on all work carried out from our plumbers 
Upfront pricing (price per job pricing structure) 
Promptly Arrive at your Door 
24 Hour 7 Day a Week Plumbing service 
Operating every day of the year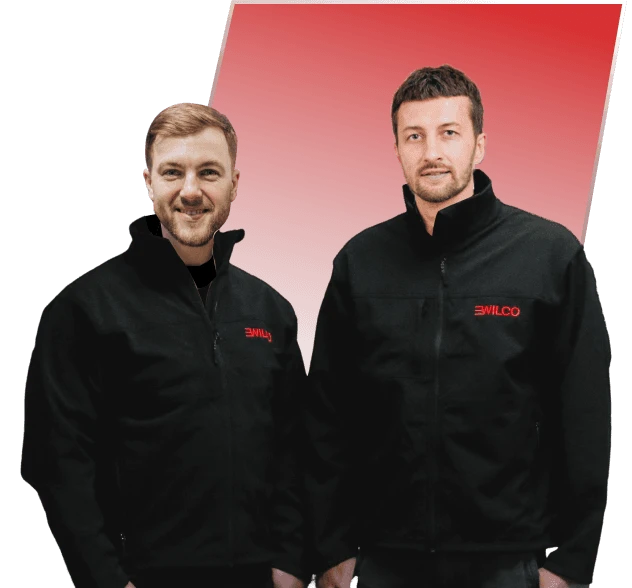 ✔ Professional Castle Hill Plumber Near You
There are many plumbers in Castle Hill however we are one of the only companies that offer upfront pricing and also charge by the job completion. Offering a 100% satisfaction guarantee to all our clients in Castle Hill. If you are not 100% satisfied with our work we will come back out and repair for free without any cost to you.
Castle Hill Plumber Services:
General repairs plumber 
Hot Water Plumber 
Toilet Repair Plumber 
Hot Water Repair 
Gas Plumber 
Emergency Plumbers 
All Other Types of Plumbers in Castle Hill
Our team is on call in your area and operate 24 Hours & 7 Days a week. When there is a plumbing issue it can definitely get messy. Call our plumbing team in Castle Hill and we will be at your door in 90 mins and have your problem repaired immediately. Wilco plumbing Castle Hill is the plumber of choice.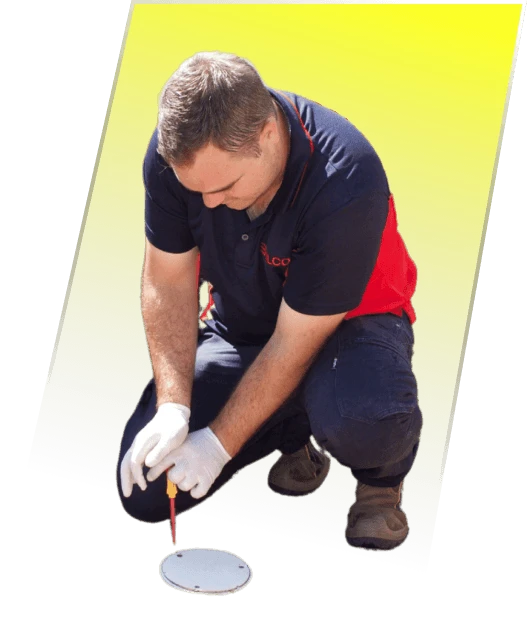 Blocked Drains Castle Hill Service
Wilco Plumbing is a specialist plumbing team that deals with Blocked Drains in Castle Hill. Our knowledge and experience in this area of plumbing is second to none. Our plumbers are skilled in performing all kinds of tasks and can unclog your blocked drains without any difficulty. We have every type of machinery or equipment necessary that is required to have that clogged drain unblocked on the same day. 

 
It is common that your home's drains may be blocked, clogged or broken. This is due to the age of the property. Having such a large team of blocked drain specialists in Castle Hill we guarantee same day service almost all the time. 

 
Some of the most common reasons why you may have a blocked drain are:
Tree Roots growing in your drains. Many different types of trees cause this issue. This is something Wilco Plumbing is extremely experienced in dealing with 
Hair getting stuck and clogging your drain. It may seem odd however it is one of the top 5 reasons. 
Grease is another common reason why you may have a blocked drain. This is not too difficult of a fix. With the equipment that Wilco Plumbing vehicles have, we can sort this problem in no time.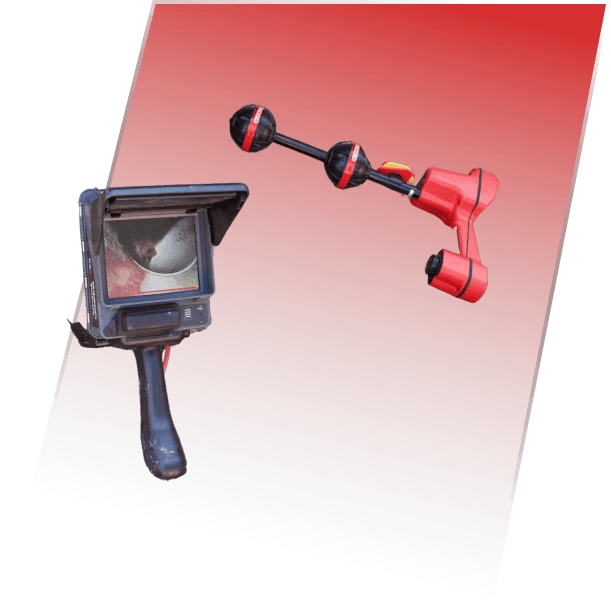 Common places Where Drains Get blocked:
Blocked Toilet 
Blocked Kitchen Drain 
Blocked Sewer Pipes 
Blocked Pool Drainage

Blocked Shower Drain 
Front Yard Drain Blockage 
Overflowing drains 
Pipe Relining Services
If you've got any type of drainage problem in Castle Hill, Wilco Plumbing can help you out. We deliver high quality drain unblocking services that are both practical and efficient which translates into savings for you. 
 
Call our friendly Wilco Plumbing office today on 02 9186 3371 for all your blocked drain repairs in Castle Hill.
Call Wilco Plumbing in Castle Hill Today!
Quality Plumber Castle Hill - Comprehensive Services by Wilco Plumbing
In need of a reliable, top-notch plumber in Castle Hill? Look no further! Wilco Plumbing is your local solution for all plumbing needs. Offering a wide array of comprehensive services, we're committed to delivering superior craftsmanship with every job, big or small. It's time to experience hassle-free plumbing the Wilco way!
The Go-To Plumber for Castle Hill Residents
At Wilco Plumbing, we're not just any Castle Hill plumber. We are the neighbourhood's trusted partner, reliably providing expert plumbing solutions to Castle Hill residents. We pride ourselves on being a family-owned and independently operated business. Our strong community ties and unwavering dedication to delivering high-quality services have made us the go-to plumber Castle Hill.
With us, there's no such thing as hidden surprises. We offer an upfront quote so you can anticipate the cost of the job right from the start. We maintain open communication throughout the process, keeping you informed every step of the way.
What Sets Our Plumbing Services Apart in Castle Hill
We have built a solid reputation as a leading plumber in Castle Hill by consistently delivering high-quality and cost-effective services. Our standout features include:
●  Zero-dollar callout fee: We value your time and resources. Our experts are ready to provide a free inspection and quote without callout fees.
●  Fully Equipped Vans: Our technicians arrive on-site with all the necessary tools and equipment to tackle nearly any plumbing issue on the spot.
●  Qualified and Experienced Technicians: We have a team of skilled, licensed, and insured plumbers ready to deliver top-notch services with professionalism and expertise.
●  Lifetime Guarantee: We offer a lifetime guarantee on our work because we stand by the quality of our services.
Discover Our Wide Range of Plumbing Solutions for Castle Hill
Whether it's a minor drip or a complex commercial plumbing task, Wilco Plumbing offers a robust array of services to address any plumbing concern you may have:
●  Blocked Drains: We provide efficient drain cleaning solutions, clearing stubborn blockages to keep your drains running smoothly.
●  Burst Pipe Repair: We promptly and effectively repair burst pipes, mitigating potential water damage to your property.
●  Hot Water Services: Our team is well-versed in installing, repairing, and maintaining gas hot water systems, ensuring you have hot water whenever you need it.
●  Leaking Tap Repairs: We fix everything from minor drips to major leaks, helping you save water and reduce your bills.
●  Gas Fitting and Repairs: Our licensed and experienced plumbers can install, service, and repair gas systems safely and professionally.
●  Toilet Repair and Installation: We offer comprehensive services for toilets, from resolving minor issues to full toilet installations.
●  Pipe Relining: With our pipe relining services, we can repair damaged pipes without the need for extensive and disruptive excavation work.
●  24/7 Emergency Plumbing Services: Our team is available round the clock for any plumbing emergencies, providing fast, effective solutions when you need them most.
Castle Hill FAQs
How does Wilco Plumbing tailor solutions for Castle Hill?
What makes Wilco Plumbing stand out in Castle Hill?
What can I expect from a Wilco Plumbing service in Castle Hill?
What are the Different Ways to Arrange for a Wilco Plumber Visit in Castle Hill?
Your Trusted Castle Hill Plumber is Just a Call Away
At Wilco Plumbing, we're ready to turn your plumbing problems into a thing of the past. We value your peace of mind and strive to provide a hassle-free, efficient service that meets your needs. Whether it's an urgent repair, a routine maintenance check, or a new installation, count on us to deliver top-tier services every time.
Ready for a seamless plumbing experience? Schedule your free inspection now and join the family of satisfied Castle Hill residents who trust Wilco Plumbing. Contact us today—your go-to plumber in Castle Hill is just a phone call away!